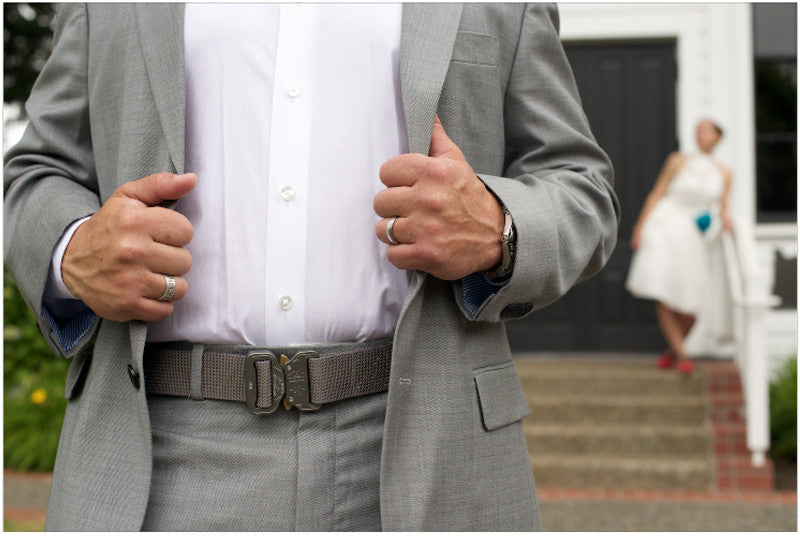 Epic Adventures Are Only A Klik Away
Think of all the clothes we wear for different occasions.  
Casual clothes for outdoors.  

Formal attire for weddings.  

Business dress for the office.  

T shirt and jeans for just hanging out.  
W
ouldn't it be nice if one belt could be used for all occasions?  Klik Belts look just as good when worn in the woods as they do worn at your wedding.  Made of 7075 aluminum alloy and soft woven nylon, our belts not only look great around your waist but also have the strength to match their beauty.  The simplicity of one "klik" saves time when unbuckling and buckling your pants (which happens approx 20 times per day) and gives you more time to focus on what really matters.  The buckle is fully adjustable so after you've eaten 3 slices of wedding cake it can be easily loosened, or if you are repelling off a cliff wall you might want to wear it tighter.  When you touch and feel the buckle you will better understand the amount of engineering that goes into this simple yet elegant design and you'll see why this is the last belt you will ever need to buy.