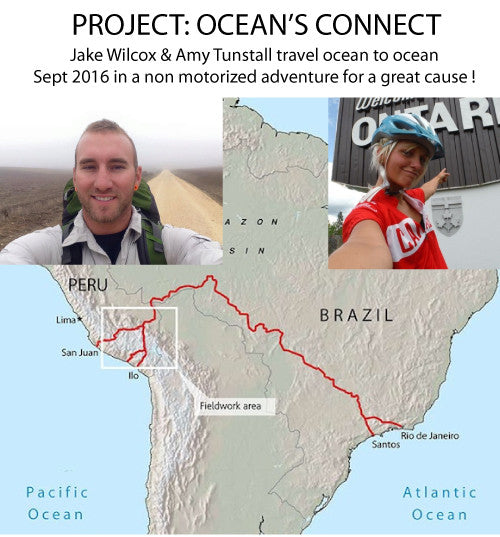 Our Newest Adventure Ambassadors
Klik Belts is thrilled to be partnering with Jake Wilcox and Amy Tunstall, our first Adventure Ambassadors! Jake works part of the year for Wildland Firefighters and the rest of the year as an Adventure / Explorer! Amy, also works as a fire fighter and outdoor enthusiast ! They have the most amazing adventure coming up Sept. of this year!
Klik on the link to learn more!
https://www.crowdrise.com/projects-oceans-connect
We will be posting more about them both and the details of the trip in the upcoming months! They will be taking Klik Belts with them as the embark on their 3500 non motorized journey across South America for a great cause !  
Jake Wilcox from the U.S.
Amy Tunstall from Canada
Wildland Firefighters in Washington State