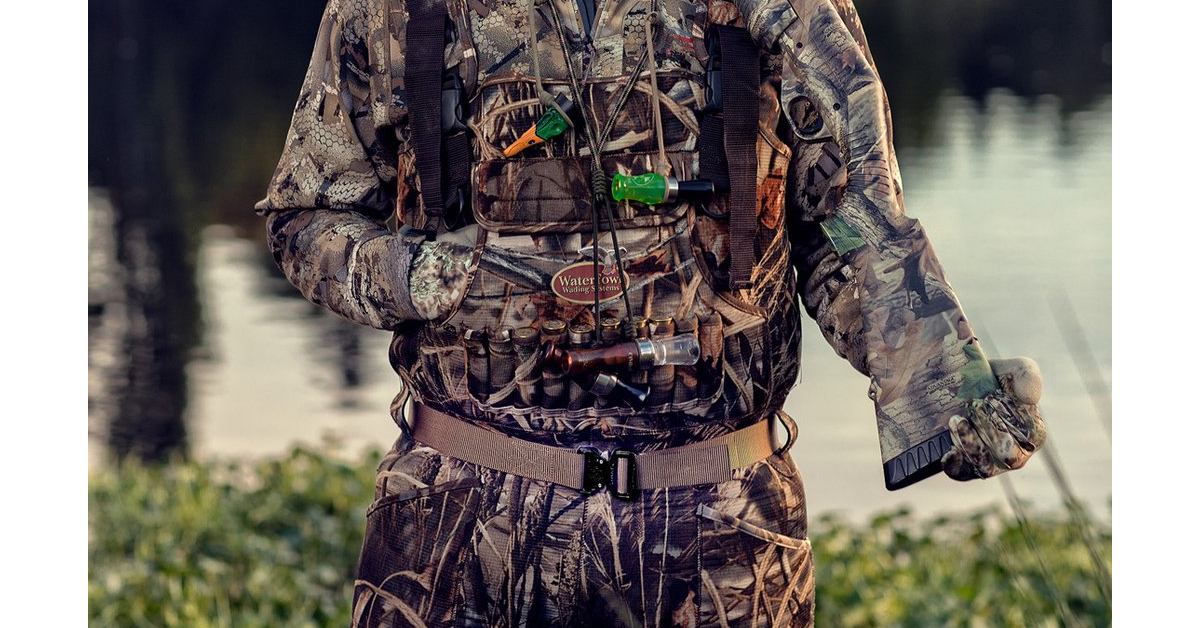 The COBRA® Belt: The Last Belt You'll Ever Buy
With so many options available, shopping for a tactical belt can be difficult. With so many manufacturers making promises that their belts are the best, it can be challenging to make an informed decision about which belt to choose. In today's blog post, we are going to discuss why a COBRA® belt makes the best tactical belt and why it will likely be the last belt you'll ever have to buy. From the COBRA®'s unmatched strength and reliability to it's many safety features, a COBRA® simply cannot be beat when it comes to tactical belts. 
Continue reading to learn more and when you are ready to purchase the last belt you'll ever need to buy, look no further than Klik Belts. We equip every single one of our belts with a COBRA® buckle so you can be absolutely sure that you're receiving the best. Shop our selection of COBRA® belts today. 
What Is a COBRA® Buckle?
COBRA® buckles are made only by AustriAlpin in Austria. COBRA® buckles are constructed from 7075 aluminum alloy with brass and stainless steel components. They are commonly used in military applications, parasports, safety and rigging hardware, mountaineering equipment, and other areas where reliability, strength, and safety are necessary. 
At Klik Belt, we use only authentic COBRA® buckles on all of our belts. While you may come across many other buckles that look like a COBRA®, the others simply cannot match the quality and craftsmanship of COBRA® buckles.  
Why Do Tactical Belts Need COBRA® Buckles?
Tactical belts are often worn by law enforcement officers, military personnel, first responders, and outdoorsmen and women who need a belt that they can rely on for their safety and the safety of others. Simply put, when there isn't room for error, a tactical belt with a COBRA® buckle is the only way to go. 
Strength
COBRA® buckles are known for their unmatched strength. The models we use on our Klik Belts can withstand a load-bearing weight of up to 18kN. That is the equivalent to over 4,000 pounds. If you are looking for a belt that won't let you down when you need it, the COBRA® belts from Klik Belts are unbeatable.
Reliability
COBRA® buckles are also known for their reliability. AustriAlpin has been making premium quality hardware since 1996. They set the industry standard when it comes to buckles and other hardware that is reliable and durable. If you want a tactical belt that is going to be there when you need it, you want a tactical belt with a COBRA® buckle. 
COBRA® Belts From Klik Belts
At Klik Belts, we only use COBRA® buckles. Each and every belt we make, whether designed for casual wear or use by military personnel, is equipped with an authentic COBRA® buckle.
Our casual Klik Belts are designed for those who enjoy spending time outdoors or need a nice belt to wear with a pair of jeans while attending barbeques, working around the house, or other casual activities that do not require carrying a firearm or other equipment. Our casual belt is 1.5-inches wide and made from one-ply of mil-spec nylon and is designed to be extremely comfortable.
Our tactical belts are also 1.5-inches wide but are constructed from a mil-spec nylon plus an additional ply of proprietary webbing. This extra ply gives our tactical belts the extra strength and stability they need to be ideal for concealed carrying. Our tactical belts make great military belts and are ideal for avid outdoorsmen. 
Our duty belts offer even more stability and strength than our tactical belts. These belts are 1.75-inches in width so that they can support the weight of additional equipment. These belts are available in three-ply and are ideal for law enforcement officers, first responders, and military personnel.
Shop COBRA® Belts Today
Are you ready to own the world's strongest belt? At Klik Belts, we use only the best materials when constructing our tactical belts including mil-spec nylon and authentic COBRA® buckles. When you purchase your tactical belt from Klik Belts, you can rest assured that you'll be receiving the best in belts. Shop our selection of COBRA® belts today.