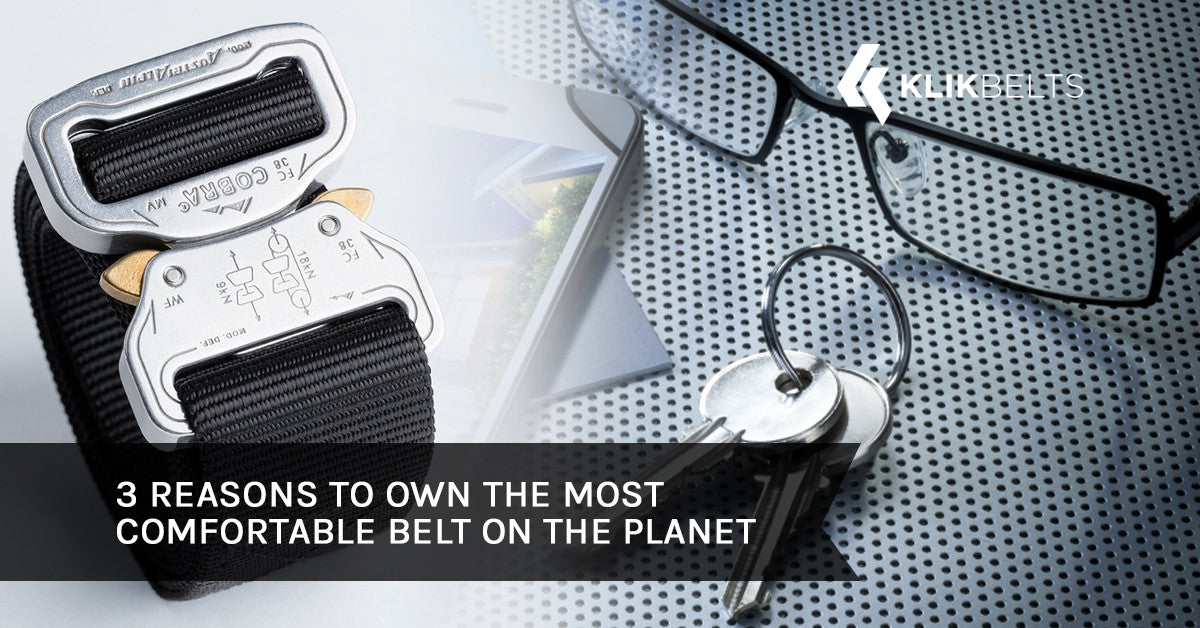 Why a Heavy Duty Belt Should Be Part of Your EDC
What are your everyday carry essentials? For many people, it starts with the three essentials--keys, cell phone, and wallet. Of course there are numerous ways you could customize just those three things. You could choose to carry your keys on a carabiner, in your pocket on a keychain, or attached to your belt with a product like the KeySmart that organizes everything into one easy-to-carry piece of equipment (to which you can also add other EDC essentials like a bottle opener and USB drive).
Your wallet could be made of natural leather, gaining character over time as it ages. It could also be made of upcycled vinyl from old car upholstery. Or you might decide that a money clip is the way to go, preferring minimalism over all else. For your cell phone, you could opt for an iPhone or an Android, choosing one over the other to best suit your lifestyle.
What's In Your EDC?
What else do you carry? Perhaps a pocket knife. Maybe a pair of sunglasses. A pocket notebook, a handkerchief, a wallet, a favorite pen--there is no shortage of useful items that could be carried. Of course it all depends on who you are and what your life looks like. What might be considered vitally important for one person might be impractical for another person.
In today's blog, we'd like to make a case for one of our heavy duty belts as an EDC essential.
Why Choose a Klik Belt?
To put it simply, a Klik Belt is a great choice no matter who you are. Just looking for the most comfortable belt you can find? Need to find the best CCW weapon so you can make sure that you're ready for any situation that comes your way? Like to dress well and need a belt that can go with everything you have in your closet?
Our heavy duty belts work perfectly in any of these situations. As matter of fact, no matter what we throw at them, the just take a licking and keep on klicking!
Heavy Duty Belts For Any Situation
No matter who you are or what you do for a living, investing in a tough belt that's comfortable and looks great is a sound decision. Klik Belts are incredibly versatile, ensuring that whether you're taking a weekend hunting trip or you're spending your day running errands, you'll have a belt that's up for any challenge you face throughout your day.
You need a belt that can roll with the punches, just like you do and that's exactly what you get when you order a Klik Belt. With a number of different color options to choose from, we have something for everyone! Plus we offer same day shipping for free. It doesn't get much better than that, right? Turns out it does. Just take a look at what others are saying about Klik Belts and you'll see that no matter where your day takes you, a Klik Belt will keep up. Order yours today!