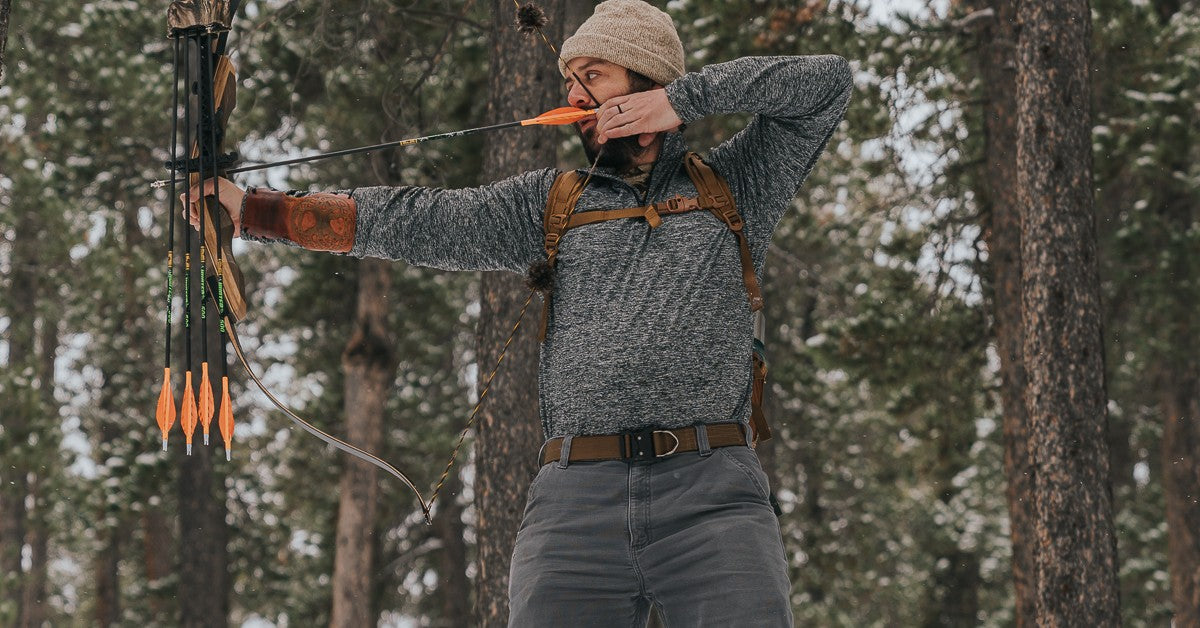 5 Things to Consider When Deciding on a Tactical Belt
Purchasing a tactical belt can be a big decision. You want to ensure that you get one that will best fit your specific needs. You want to consider the quality of the materials used, the strength, adjustability, stability, and comfort. Deciding exactly what you need in a tactical belt is the first step, and from there you can decide which belt fits your needs best.
At Klik Belts, we offer tactical belts of all different strengths and sizes so that you can choose the perfect one for you. Our belts are made to last and are preferred by law enforcement, military, EMTs, and first responders for their strength and durability. Shop our one-ply, two-ply, and three-ply tactical belts today. 
Materials 
When deciding on which tactical belt to buy, you'll first want to consider the materials that the belt is made from. You want a belt with superior strength and so the materials that are used to build the buckle and the belt must be strong and durable. When you choose a Klik Belt as your tactical belt, you can be completely sure of the strength and toughness of your new tactical belt. 
The Buckle
All of our tactical belts at Klik Belts are equipped with an authentic Cobra® buckle. While there are plenty of buckles that look like Cobra® buckles, there is only one original, and it cannot be beat when it comes to strength and toughness. A Cobra® belt buckle can literally hold tons of load bearing weight. In fact, depending upon the model of the Cobra®, it can hold anywhere from 2,000 to 11,000 pounds. If you are searching for a tactical belt with a strong buckle, the Klik Belt with the Cobra® buckle is unbeatable. 
The Belt
The standard one-ply belt of our Klik Belt is made from 1 ½ inch mil strength nylon. This belt provides strength and durability while remaining flexible for comfort. We also offer our Klik Belt in two-ply for added strength and stability. The two-ply has an added layer of proprietary rigid webbing that will allow you to carry your pistol and other tools. 
We also offer a wide duty three-ply Klik Belt. This belt was designed specifically for those in the AirForce, Marines, DEA, and other fields that require a larger, stronger, stiffer belt to carry additional equipment. No matter what your needs are, we have a Klik Belt that will exceed your expectations. 
Strength
When you are deciding on which tactical belt to purchase, strength is an extremely important factor. You should determine how much equipment you will be carrying and choose a belt with the needed strength. If you are going to be carrying minimal equipment, you won't need a belt quite as strong as someone who carries a great deal of weapons, tools, and other equipment around their waist. 
When you choose a Klik Belt as your next tactical belt, you'll have the option to choose the strength, so that belt will fit your specific needs. And no matter what belt you choose from Klik Belts, they are all equipped with the incredibly strong cobra® belt buckle. 
Stability 
If you are planning on carrying a lot of equipment and tools at your waist, you'll want to choose a tactical belt that can support everything. On the other hand, if you are just planning on carrying a pistol, you may not want the stiffest belt available, as it may affect your comfort level. 
Choosing a Klik Belt as your tactical belt means that you get to choose the stability. You can choose our one-ply for more casual wear, our two-ply for concealed carry and some equipment, or our three-ply duty belt if you have an extensive amount of equipment that you need to carry. 
Adjustability
Tactical belts should be adjustable so that you can wear it just right for your comfort and to keep all of your equipment steady and in place. You don't want a tactical belt that is constantly sliding down or is too tight, you want one that you can adjust to the perfect fit.
The Klik Belt comes in a wide-range of lengths so you can choose one that fits you perfectly and each belt is completely adjustable so you can ensure that all your equipment is secure and that you are comfortable. 
Comfort
While the main purpose of a tactical belt is to be strong and hold all of your equipment, your comfort should still be a concern. When shopping for a tactical belt, you should consider whether or not the belt is comfortable enough to wear for long periods of time. You want to choose a tactical belt that does not restrict your movement.
When you choose a Klik Belt as your tactical belt, you can decide on the desired strength of the belt, so you can choose one that is the most comfortable for you, while still being able to hold all of your equipment in place. You can customize your Klik Belt to fit just the way you want. 
Order the Best Tactical Belt
After reading through these considerations, it becomes clear that a Klik Belt is the best tactical belt available. It's perfect for those looking for something to conceal carry or for those who need extra stability and strength to carry additional equipment at their waist. Whether you're an EMT, first responder, law enforcement officer, or in the military, the Klik Belt makes an excellent tactical belt.
Order yours
today.