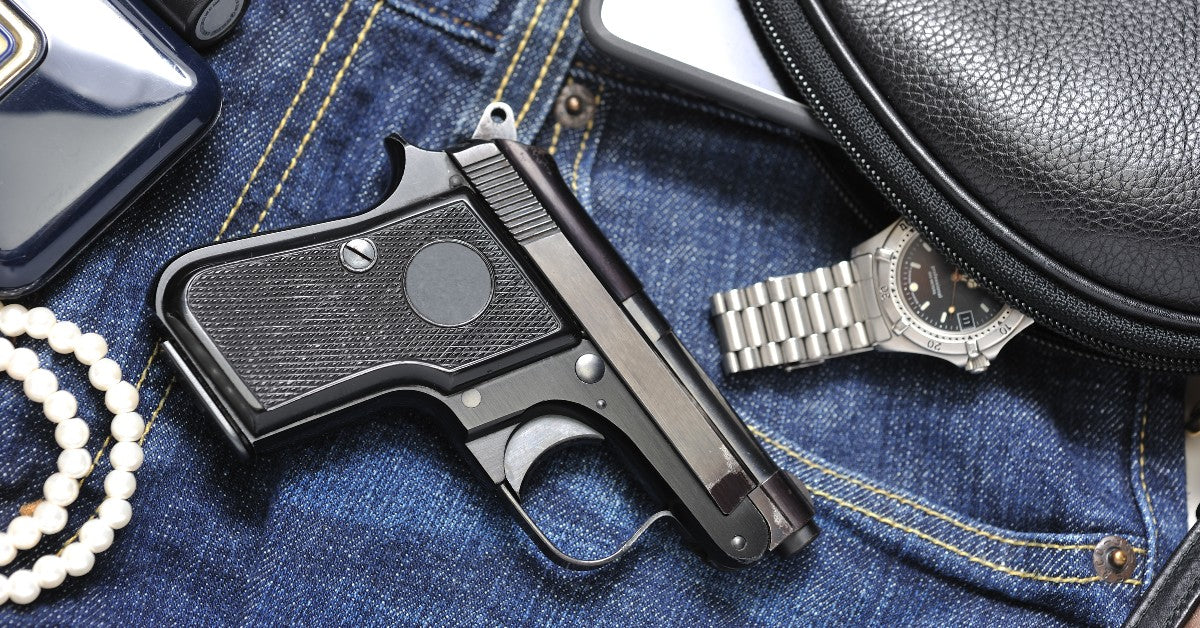 Do I Really Need a Gun Belt?
Many times, people who are just beginning to consider concealed carrying, wonder if it's necessary to invest in a gun belt or if their regular belt will do the trick. At Klik Belts, we always try to ensure our customers know how important it is to invest in a quality gun belt. Belts that are specially made for concealed carrying provide extra strength and support so that your pants and gun stay up and in place. A gun belt will also help you to keep your firearm concealed which is the whole point of concealed carrying. 
In today's blog post, we are going to discuss a few reasons why you should invest in a quality gun belt like those from Klik Belts if you would like to conceal carry. Continue reading to learn more and when you're ready to purchase a gun belt that will not let you down, shop the leather gun belts and two-ply tactical belts at Klik Belts. 
Gun Belts Are Made to Support the Extra Weight
One of the reasons that you should invest in a gun belt rather than using your regular belt to conceal carry is because a gun belt is made to support the extra weight of your gun and even an extra magazine. A regular belt will likely bend and stretch because it is only made to keep your pants from falling down, not to support your pistol.
At Klik Belts, our leather guns belts are made from top-grain Herman Oak leather and double-stitched for strength. Our gun belts provide extra rigidity and are specifically designed to support the weight of your firearm. 
Gun Belts Prevent Sagging
Another reason that investing in a gun belt is essential is that gun belts prevent your pants from sagging. When you attempt to conceal carry with a regular belt, your belt and subsequently, your pants will often slide down. This results in you constantly having to pull your pants back up and the possibility of your firearm becoming obvious, or even worse, your holster slipping off of your belt. 
At Klik Belts, we make both leather gun belts and two-ply nylon belts that are designed to carry your firearm at your waist comfortably. Our gun belts are also easily adjustable, so you can tighten it to the perfect place to provide optimal support for both your gun and your pants. 
Gun Belts Are Designed Not to Stretch Overtime
In addition to the added strength and stability that you will get from a gun belt, they are also designed to not stretch out over time due to the extra weight of your firearm. Investing in a gun belt will help to ensure that you have a belt that will stand up to some of the normal wear and tear that a regular belt will not.
At Klik Belts, both our leather and nylon gun belts are made with great care and attention to detail by our team right here in the USA. Our belts offer the extra strength that you need to concealed carry without your belt stretching. 
Gun Belts Help Your Gun Remained Concealed
One of the most important things that a gun belt does is enables you to conceal carry. Choosing to use a regular belt may put you at risk of exposing your firearm. When a belt sags, you may experience printing, which is when you can see the outline of your belt through your pants. Low-quality belts not made for concealed carrying may also cause your holster to slip off of your belt. Both of these situations are not ideal and are one of the biggest reasons that you want to choose a quality gun belt if you would like to conceal carry. 
At Klik Belts, our leather belts and our two-ply tactical belts are both made specifically for those who would like to conceal carry. Your pants won't fall down with a Klik Belt and you won't risk exposing your weapon.
Choose a Gun Belt From Klik Belts
After reading this blog, we hope you understand why it's so important to invest in a quality gun belt rather than trying to use your regular belt to concealed carry. At Klik Belts, we offer leather gun belts made from top-grain leather as well as two-ply tactical belts. Both are designed specifically for you to conceal carry confidently and comfortably. Shop the gun belts at Klik Belts today.