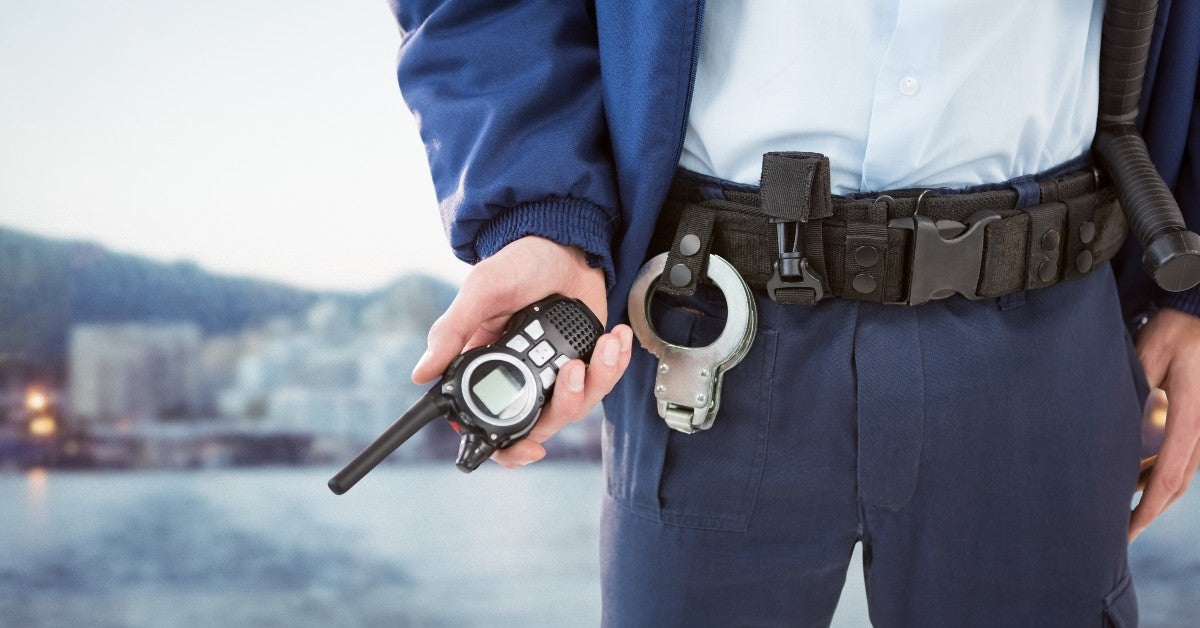 Why You Need a Tactical Belt
Are you considering purchasing a tactical belt? These strong, reliable belts are often worn by law enforcement officers, first responders, and military personnel due to their ability to provide support for equipment or tools that need to be carried at their waist. However, tactical belts aren't just for work — they are also incredibly comfortable to wear casually or while spending time hunting, fishing, or hiking in the outdoors. 
Today, we are going to discuss why you should consider purchasing a tactical belt. From their increased strength and stability to their ability to help you comfortably conceal carry, a tactical belt is an essential accessory for both work and play. Continue reading to learn more and when you are ready to purchase your new tactical belt, shop Klik Belts. 
Tactical Belts Allow You to Conceal Carry
One of the main reasons why you should consider purchasing a tactical belt is they are perfect for concealed carrying. Tactical belts are designed to be rigid and strong so that they can keep your pants and pistol comfortably in place. If you prefer to conceal carry, a regular belt just won't do, but a tactical belt will provide you with the support you need.  
At Klik Belts, our two-ply tactical belts are ideal for concealed carrying. The extra ply adds rigidity and strength so that the belt will not bend or slide down. Our belts are made to be stiff in the vertical direction and pliable in the horizontal direction to provide you with the strength you need while still remaining comfortable. 
Tactical Belts Support Equipment and Tools
If you carry equipment or tools at your waist for work, outdoors activities, or any other reason, a tactical belt is ideal for this use. Since tactical belts are designed to be strong, they can support the weight of your radio, pistol, and any other equipment or tools that you need to carry with you in a convenient and easily accessible spot.
At Klik Belts, our two-ply tactical belts are designed to support all of your equipment and tools. Whether you are an avid outdoorsman who needs to bring tools on hikes and fishing trips, or you need to carry your equipment on your waist for work reasons, Klik Belts has you covered. And, for those who need extra strength and stability, we also offer our 1.75-inch wide duty belt in three-ply. 
Tactical Belts Are Perfect for Work or Casual Wear
Another reason that a tactical belt is such a wonderful accessory is that it is perfect for both work and casual wear. If you need a strong belt for work to carry your radio and handcuffs, a tactical belt is ideal. Or, if you'd like a strong, reliable belt to wear while you work around the house, hang out with friends, or run errands, a tactical belt is comfortable and looks great too.
At Klik Belts, we offer our tactical belts in a plethora of color choices. You can choose the color of belt as well as your preferred color of belt buckle. You can create the perfect combination so that your belt matches your work uniform or your favorite pair of jeans. 
Tactical Belts Are Made With Quality Materials
Since tactical belts are often used by EMTs, military personnel, and law enforcement officers, they are usually made with high-quality materials so that they are reliable, strong, and durable. 
Tactical belts have a job to do, and at Klik Belts, we ensure that ours are made from the strongest materials available so that your tactical belt is always there when you need it. We create the length of the belt from two plies of strong proprietary webbing and then we equip each belt with an authentic Cobra® buckle from AustriAlpin. These buckles can withstand a load-bearing weight of literally tons. When you choose a Klik Belt, you can be sure that we use only the absolute best materials to create a belt that is unbeatable in strength and reliability. 
Shop Tactical Belts at Klik Belts
Are you searching for a tactical belt to wear for work or play? Look no further than the tactical belts at Klik Belts. Shop our selection of two-ply tactical belts, one-ply casual belts, or our three-ply, duty belts today.