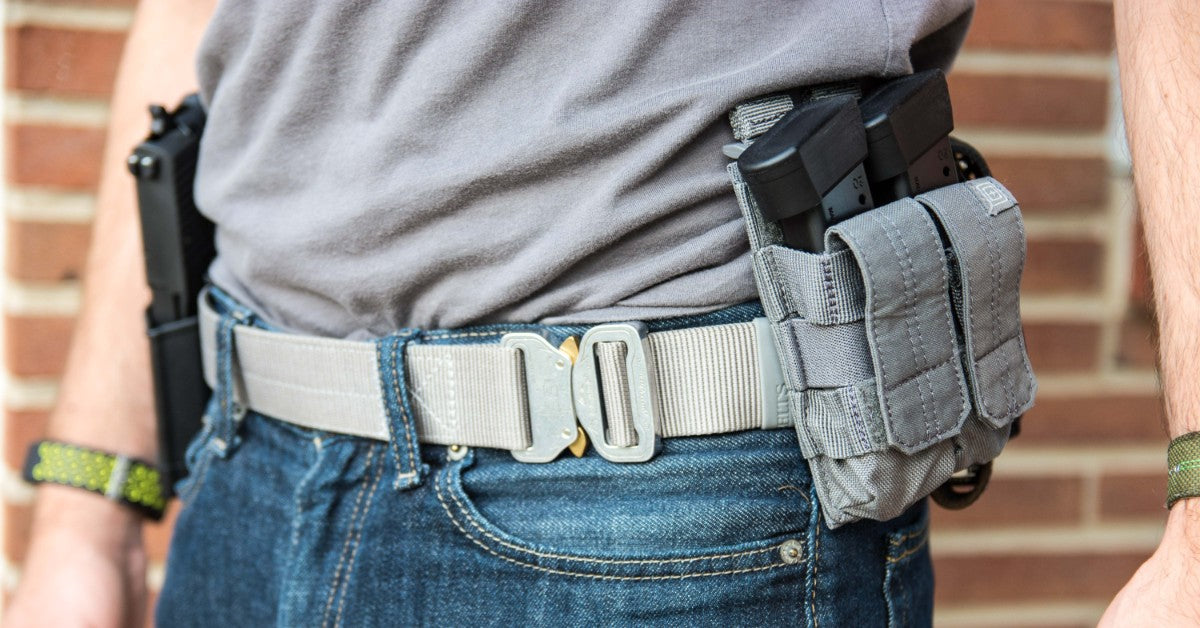 What to Look for In a Tactical Belt
Shopping for a tactical belt online can be difficult with so many options available. How do you choose a belt that is high-quality and strong enough to support your equipment? How can you tell if the belt you choose will be comfortable? 
In today's blog post from Klik Belts, we are going to discuss all of these questions plus more. Continue reading to learn more, and when you are ready to purchase your new favorite tactical belt, shop Klik Belts. Our belts are made from only the highest quality materials and are designed and manufactured in America so you can be sure that you are receiving the best tactical belt you've ever owned. 
Strength
A quality tactical belt will have considerable strength as this belt will need to be able to support carrying a pistol and possibly other equipment or tools. 
At Klik Belts, all of our tactical belts are made from tough, mil-spec nylon webbing and equipped with an authentic Cobra® buckle from AustriAlpin. When it comes to strength, a Klik Belt is a superior choice. Our belts are made to support both your pants and your equipment — and look good while doing it. 
Quality 
When you are searching for a tactical belt, you'll want to consider the quality of the materials that are used. If a company is constructing their belts out of subpar materials, the belt cannot possibly be of a higher quality than the materials used to create it.
At Klik Belts, we use a proprietary nylon webbing for the length of the belt which is strong, tough, and made right here in the USA. Between the nylon webbing and Cobra® buckle, we choose all the best materials to create our Klik Belts.
Comfort
One more aspect that you should consider while searching for a tactical belt is comfort. While it is imperative that your belt is strong enough to carry your equipment, it's also important that it's comfortable enough to wear all day long.
At Klik Belts, we design our tactical belts to be strong and comfortable. With our belts, you'll never have to worry about your pants sliding down or being too tight — your Klik Belt will keep everything comfortably in place.
Shop Klik Belts for Tactical Belts
If you are searching for a high-quality tactical belt for a great price, choose Klik Belts. Our belts are made from the best materials and manufactured right here in America.
Shop our selection of tactical belts
today.