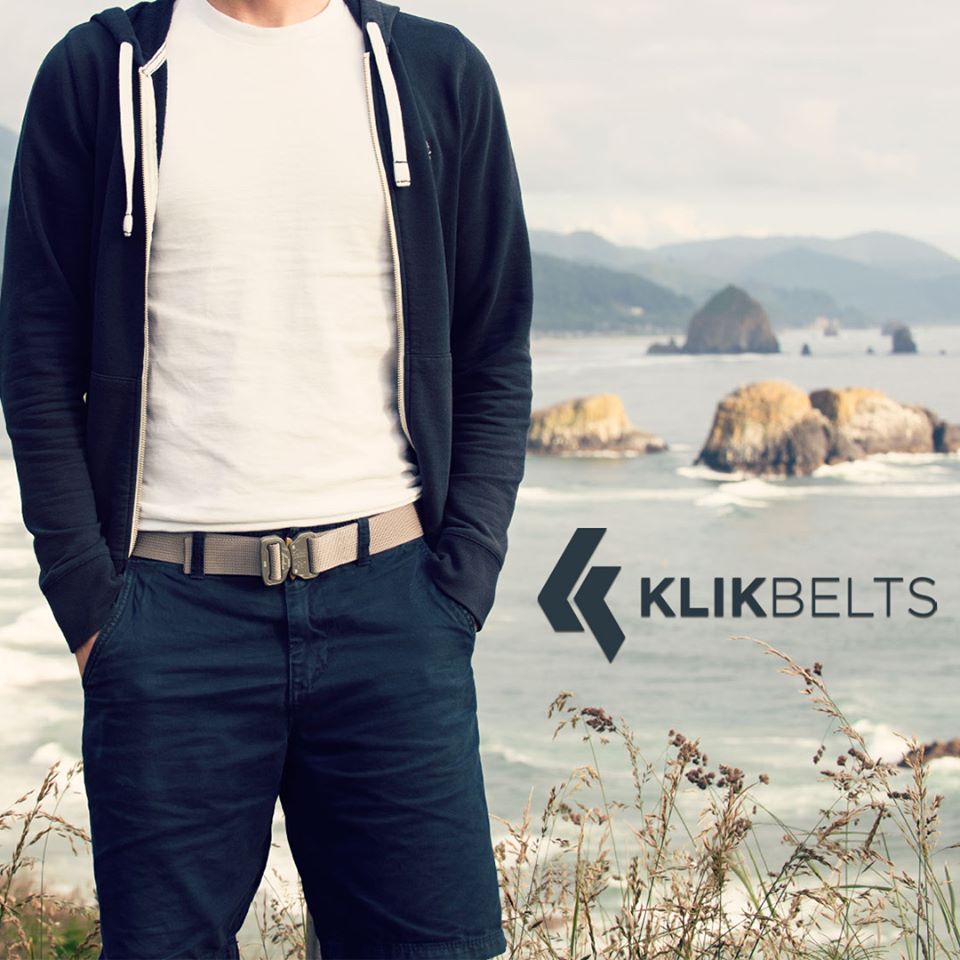 Explore the Unseen in 2020, Part 2
Part of the fun of beginning a new year is that you can forget the old year, especially if it wasn't the best year for you. You also have a whole year of unwritten stories to create, which can include exploring the unseen.
Klik Belts makes the best men's and women's belts that are built for longevity, style, class, and poise. These comfort click belts can serve as duty belts, military belts, and ladies belts. Engineering with the strongest belt buckle, the patented COBRA® Belt Buckles are made from one piece of aluminum and reinforced with all brass clips. Our clicking belts can only be opened when both sides are pressed, making for a safe and secure fit. Below, we'll take a look at more ideas you can explore the unseen in the world around you. Visit us not only for our belts online, but also for our array of new products, such as the Klik Apple Watch Band and the Klik Paracord Band today!
MAKING 2020 THE YEAR TO EXPLORE THE UNSEEN
A New Relationship
For many single people, 2020 may be the year that they explore a new relationship. While living alone has its advantages, like being able to stay up all night, play the guitar as loud as you want, and own whatever pets you want, living alone can also be, well, lonely. Part of exploring a new relationship is being available to meet new people. This entails going out, exploring new places, and doing new things. When you do venture forth into the unseen, looking for a new relationship, you'll want to ensure your pants stay in place and that your belt looks good while doing this all-important job superbly. Klik Belts offers the best everyday and duty belts that move seamlessly with you for a perfect fit.
 A New Restaurant
Depending on where you live, there could be a restaurant it seems on every street corner, or a new restaurant opening up every time you turn around. Odds are, you probably haven't eaten at every restaurant in your town (unless you live in a really small town, in which case you need to travel to a new restaurant). Exploring the unseen can be as simple as trying a new restaurant. After all, you may try a food you've never tried before or realize that you like a food you didn't previously believe you ever did. Bring a friend along with you as you explore the unseen locally as you broaden your palate. Be sure to wear your men's or women's belt by Klik Belts as you do. The beauty of this adjustable belt is that you can loosen it just a skosh if you discover that you've overeaten at this new place. 
A New Festival
Festivals are big deals to the towns that are throwing them, and odds are, there are several within a couple hours of drive from your home that you could explore. Festivals run the gamut, from music festivals and Renaissance festivals to beer festivals and arts festivals. One of the best things about festivals is the vendors. You have the food vendors, and, as most of us know, food from street vendors is some of the best food available. Then you have the wares vendors who sell their items (the vast majority are homemade) that you may have never seen before. Festivals are great places to explore the unseen with a friend, and you'll never know what hidden gem you might discover. Furthermore, a festival could be the place you meet someone to explore a new relationship with. Overall, festivals are fun, exciting, and a great place to explore. Just be sure you are wearing your Klik Belt and your Klik Belt accessories. Our Klik Cap can shield you from the sun and our Klik Apple Watch Band can most definitely make a statement for the new year. Explore the unseen with Klik Belts today!
KLIK BELTS ARE THE BEST COMPANIONS FOR EXPLORING THE UNSEEN
Life can get pretty boring, especially if you are stuck in a rut, or you are doing the same thing day-in and day-out. You only have one life to live, and if you are not maximizing the moments, then you are missing out.
Klik Belts hopes that our campaign to explore the unseen in 2020 has given you some ideas that you can do to maximize your moments, from exploring festivals and picking up a new hobby to traveling and being on the lookout for a new relationship. We want to support you every step of your journey by ensuring your pants or shorts don't let you down. With our adjustable men's and women's belts that can be duty belts, military belts, or everyday belts, you can explore the unseen hassle-free. 
We understand that due to life's circumstances, you may not be able to do all that your heart desires. Still, you can still do some of what your heart desires, and these small steps will lead to bigger steps later on down the road.
Our Klik Belts accessories, such as our Klik Paracord Bracelet and our Heavy Duty Keychain allow you to be prepared as you explore your world. Deciding to explore the unseen is easy; actually doing it is the hard part. With Klik Belts, your journey will be a bit easier. Visit our online belt store today, and browse our amazing men's and women's belts, our TSA-compliant belts, and pertinent accessories today!