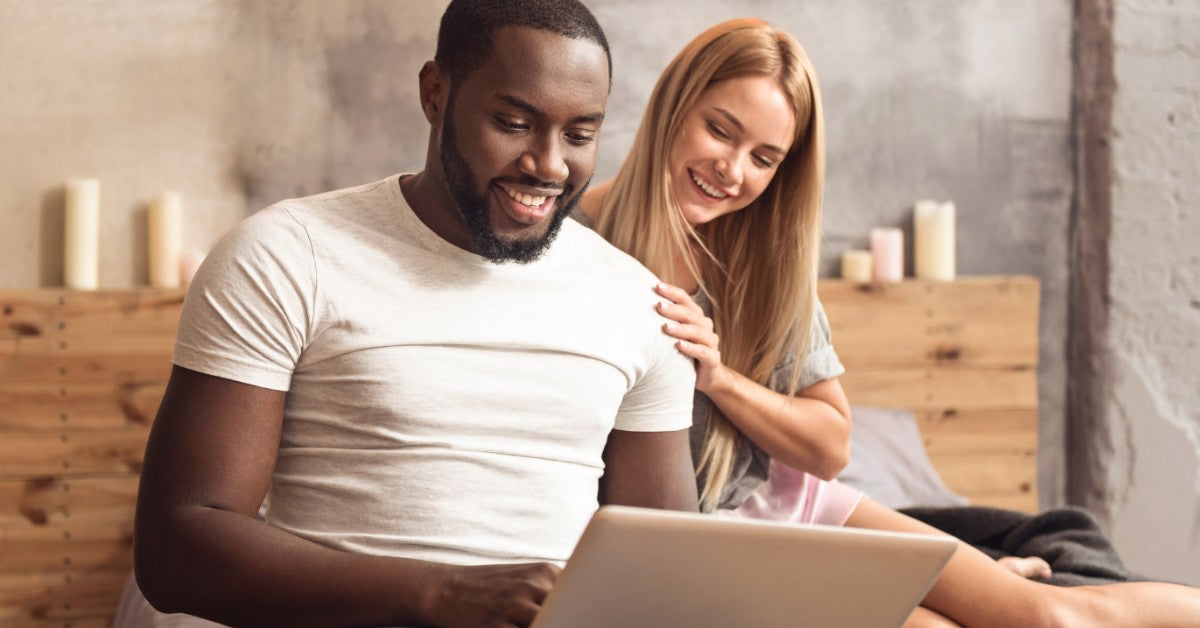 How to Shop for Belts Online Part 1
If you are in the market for a new belt and have been searching online for options, you have probably found it a bit more convenient, yet also slightly more challenging than shopping for a belt in a store. This is because you cannot physically touch the product you're considering. You can't feel the weight, the quality, or decide whether it's actually made from real leather or other materials. 
In today's blog post, we are going to discuss how to shop for a belt online. We found that it's important to determine what type of belt you are searching for, consider the quality and the price, and do your research and read some reviews left by past customers. 
Continue reading to learn more and when you are ready to find your new favorite belt, shop Klik Belts. 
Determine Your Needs
When shopping for a belt online, it's best that you understand what your needs are first. Are you shopping for a belt to wear casually with a pair of jeans? Or one to wear to with a suit and tie to work? Or do you need a belt to conceal carry? Determining your needs first will help you with your search for a belt and help you decide whether or not a particular belt will be a good fit for you. 
Whether you are searching for a casual belt, a nice leather dress belt, or something strong enough to hold your firearm, Klik Belts has it all. Our belts come in plenty of color choices, nylon or leather, and in different strengths and widths so that no matter what type of belt you are searching for, we have something that will fit your needs. 
Consider Quality and Price
There is what seems to be an unending amount of belts for you to choose from online, but in your search, you'll want to remember to consider the quality. You want to find a belt that is high-quality and will last you for years, but at a reasonable price. And you'll also have to consider that if a belt is being offered at a price that seems too good to be true, it probably is. You'll want to decide on a belt that is a good balance of quality and price, just like the belts offered at Klik Belts. Our belts won't break the bank and they are made from high-quality materials that will last you for years to come. 
Consider the Material
While shopping for a belt online, you'll want to consider the materials used for a number of different reasons. First and foremost, a high-quality belt can only be made out of superior materials. Make sure that the belt you're choosing has both a quality belt and buckle. The belts at Klik Belts are all made from tough nylon or high-quality leather and each is equipped with an authentic Cobra® belt buckle. When it comes to quality materials, it doesn't get much better than a Klik Belt. 
Another reason that you'll want to consider the materials that the belt is made from is to make sure that the belt will fit your needs. If you are searching for a casual belt, you might prefer something made from nylon, and if you are shopping for a belt to match a suit and tie, you'll probably prefer leather. The material that your new belt is made from can be extremely important for both the quality of the belt and also whether or not it will fit your wants and needs. 
Read Reviews
One of the biggest aspects missing from an online shopping experience is the ability to touch and feel the product. You can't pick up the belt, feel the leather, or see how the buckle works. Instead, when you're shopping online, it helps to look up some customer reviews. Oftentimes, customers even post pictures of how the belt looks on them, and they'll explain their likes and dislikes. Reading reviews is a great way for you to decide whether or not this particular belt will work for you. 
At Klik Belts, you can read customer reviews right on our website because we are proud to manufacture and sell a great product, and we love to hear what our customers are saying. You can also take a look at some of our video reviews. These will really help you get a feel for how our belts fit and for the quality and durability. We know that after you read through some of our customer reviews and watch a few videos, you'll be as excited about our Klik Belts as we are. 
Shop Klik Belts Online Today
If you are shopping for a new belt online, consider a Klik Belt. Our belts are made from high-quality materials right here in the United States. At Klik Belts, we are immensely proud of our belts, and we know that once you try one, you'll love them just as much as we do. Shop our
nylon
or
leather belts
today.