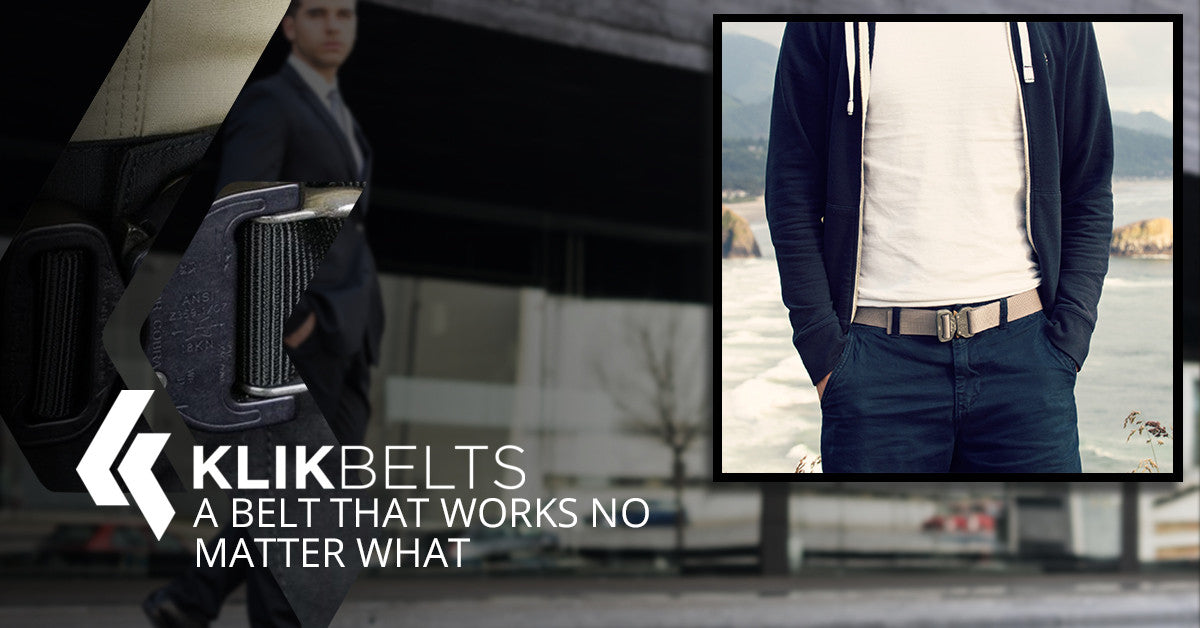 Our Work Belts Work For You No Matter What Your Job Is
The thing about Klik Belts that's so great is that no matter what you do for a living, our work belts will get the job done right. In today's blog, we take a look at what makes our heavy duty belts so suitable for all kinds of different jobs. Keep reading to learn about what makes a Klik Belt equally suited for a job on the road as it is for one that's behind a desk all day!
Construction
Let's face it--construction workers often need quality belts. Whether you work in construction and need to carry tools with you wherever you go or you just need a belt that will keep your pants up, Klik Belts have been specifically designed to stand up to anything you can throw at them. In fact, they can withstand an enormous amount of force, ensuring that you're not left with a belt that gives out on you a third of the way through your 12 hour shift.
Office
Maybe you work in an office, some of which require you to wear a suit and tie and others which skew towards the more relaxed side of things. Either way, a quality belt should be worn. With a Klik Belt, you get something that's well-designed, ensuring that you can work away, confident that your belt will be comfortable for your entire day at the office.
Retail
You might even work in retail. If that's the case, many retail stores likely require you to follow a dress code. Whether that means khakis and a polo or just an item that your company carries, you're still likely to need a belt. With so many different color combinations, a Klik Belt is a great choice to tie your outfit together when you head in for your shift no matter what type of store you work in.
Work From Home
Perhaps you're lucky enough to work from home. If that's the case, one of the best pieces of advice you're likely to get is to create a routine in which you still get up in the morning and put on an outfit that isn't pajamas. It's the perfect way to get yourself into the headspace required to do work away from an office. Our work belts are perfectly suited to that task, allowing you to put it on at the beginning of the day and then head out for dinner with your spouse at night.
Server
If you're a server at a restaurant, you may have a certain dress code and you may not. Either way, you'll be moving around all day. That means you need a belt to keep your pants exactly where they're supposed to be. With a variety of colors to choose from, you're sure to find the perfect Klik Belt to match the attire that's required at your restaurant and look darn good doing it. A Klik Belt will ensure that you can move around comfortably for your entire shift.
Order Yours Today
For a work belt that just works no matter what your profession is, look no further than a Klik Belt. They've been designed to be the perfect choice whether you're on your feet all day at the jobsite or most of your work is done from a computer. Built from the highest quality materials and made to last for decades to come, we're sure that a Klik Belt won't let you down. If you'd like to join the Klik Belt and start your day with a satisfying "klik," order yours today.