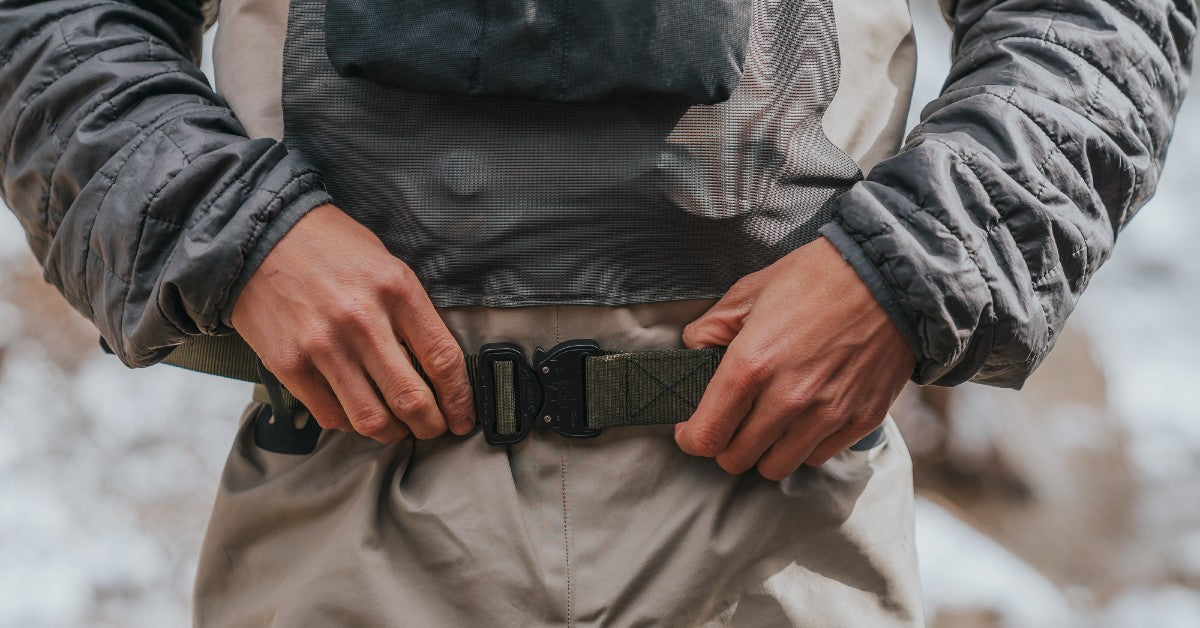 Are you searching for a high-quality tactical belt? Look no further. Klik Belts offers a range of tactical belts that are perfect for casual use, military use, law enforcement use, and more! Our tactical belts are built with superior materials like our mil-spec nylon and authentic Cobra® belt buckles, so you can rest assured that you are receiving the best tactical belt on the market.  
Today, we are going to discuss why Klik Belts make the best tactical belts. Continue reading to learn more and when you're ready to purchase your new favorite tactical belt, shop Klik Belts. We carry one-ply, two-ply, three-ply, leather belts, and D-ring belts, so you can choose the belt that fits your needs best. Shop Klik Belts today. 
The Strength of a Klik Belt
One of the reasons that Klik Belts make the best tactical belts is due to their strength. When we created the Klik Belt, we considered every detail, both big and small, to make sure that we were making a belt that would stand out from the rest. 
The Belt
The belt of the Klik Belt is made from mil-spec nylon. This is an incredibly strong and durable material that makes our belt an ideal tactical belt. We also offer our belts in one-ply, two-ply, and even have a three-ply option for our 1.75-inch duty belt. The two-ply and three-ply versions are ideal for concealed carrying and for those who need to carry equipment on their belt. 
The Cobra® Buckle
Each and every one of our Klik Belts features an authentic Cobra® belt buckle from AustriAlpin. Cobra® buckles can withstand anywhere from 2,000 to 11,000 pounds of load-bearing weight depending upon the particular model. No matter how much equipment you carry at your waist, you can rest assured that the Cobra® buckle will have no problem holding it. 
The Adjustability of a Klik Belt
Our Klik Belts are easily adjustable, which means that you will never have to worry about your belt being too loose or too tight. To adjust our tactical belt, you simply pull on the tail end and your belt will tighten to just the right place. No more dealing with a belt that digs into your sides and stomach or causes your pants to fall down.  
The Quality of a Klik Belt
Our Klik Belts are made from the highest quality materials because we knew that was the only way to create a superior belt. When you choose a Klik Belt for your next tactical belt, you can be sure that you are receiving a belt that will get the job done and last you for years to come. 
Shop Klik Belts 
If you are searching for the best tactical belt, look no further than a Klik Belt. Our belts are strong, durable, and reliable because they are made from top-notch materials and manufactured right here in the U.S.A. Shop our
one-ply
,
two-ply
, and
three-ply duty belts
today to find your new favorite tactical belt.