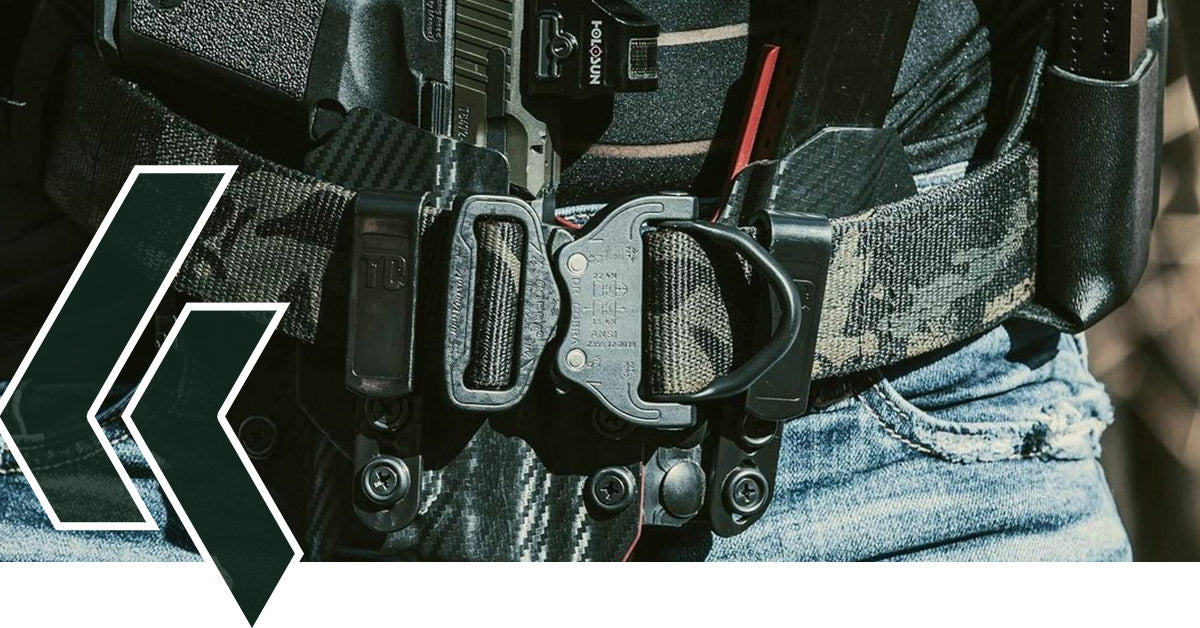 If you're searching for a duty belt, chances are you have a career that requires you to carry a large amount of equipment at your waist, and you're looking for something that will provide you with the support you need and last a long time.

In today's blog post from Klik Belts, we'll be discussing what you should look for in a duty belt, as well as why you may need a duty belt and what types of equipment are often carried on them. Read on to learn more, and if you are in need of a quality duty belt, shop the selection at Klik Belts today.
Look for Strength and Stability
First and foremost, when looking for the best duty belt, you should consider the belt's strength and stability. Since you'll likely be carrying a large amount of equipment at your waist, it's essential that the belt can support the weight of your equipment and your pants. There is nothing worse than having a duty belt that requires you to constantly readjust or pull up your pants all day long.
Choose a Duty Belt With Extra Width
If you're carrying a lot of equipment on your duty belt, it's important to consider purchasing one that is wider than a standard belt. You'll also want to choose one that is rigid and stiff. This will prevent your belt from buckling under the weight of your equipment, which is not only uncomfortable, but may also cause your equipment to fall off and prevent you from doing your job to the best of your ability.
What Can You Carry on Your Duty Belt?
People who wear a duty belt often carry a wide range of equipment depending on what their job requires. Some of the most common items to carry on a duty belt include:


Firearm
Flashlight
Handcuffs
Notebook
Radio
Baton
Pepper spray
Extra magazines
Keys
Gloves
First aid kit
Cell phone
Who Needs a Duty Belt?
Duty belts are often carried by law enforcement officers, first responders, EMTs, and military personnel. These are all careers that require the individual to carry protective and life-saving equipment and tools on their waist for ease of access. If you work in any of these fields or another that requires you to have instant access to equipment or tools, a duty belt may be a good choice.

Find Duty Belts at Klik Belts
Are you in need of a high-quality duty belt that will be there when you need it? Look no further than Klik Belts. Our duty belts come in a 1.75-inch width and are available in three-ply for additional strength and stability. Each one of our duty belts is equipped with an authentic COBRA® buckle, so you can trust that we only use the finest materials. Shop our selection of duty belts at Klik Belts today.