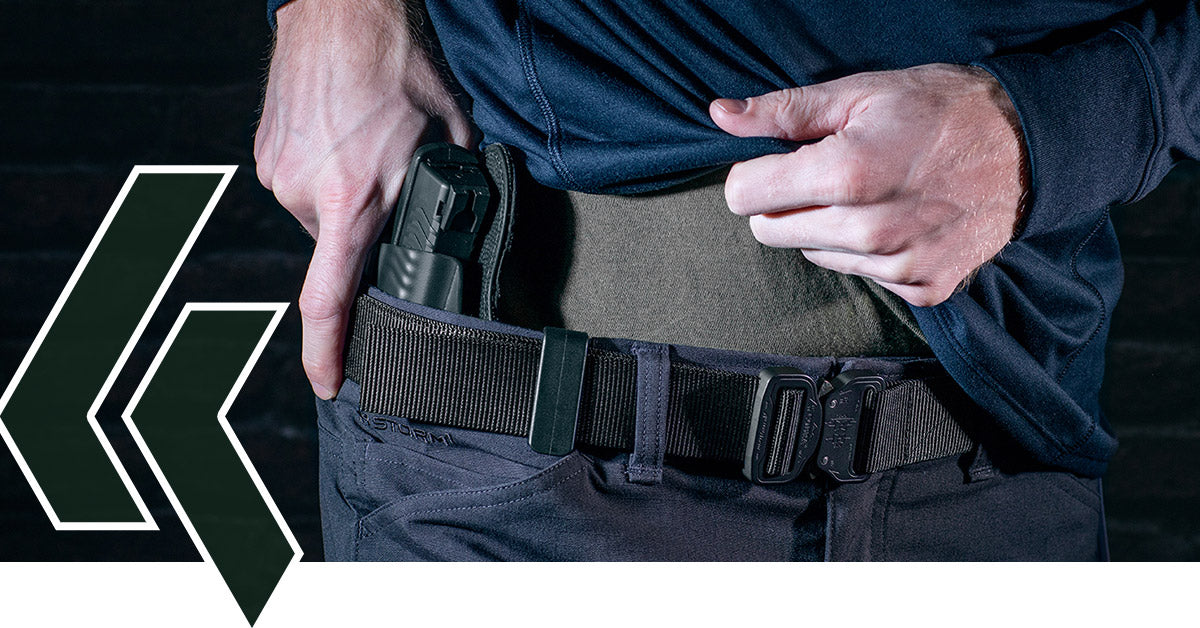 Tips for Choosing the Best Law Enforcement Duty Belt
As a law enforcement officer, it's essential that you have the tools and equipment to do your job correctly. Afterall, lives could depend on it. That's why a quality law enforcement duty belt is so important. Your belt is what gives you instant access to your firearm, radio, handcuffs, and other tools and equipment.

In today's blog post from Klik Belts, we are going to discuss some tips for choosing the best duty belt for law enforcement officers. Read on to learn more, and when you're ready to purchase a duty belt, shop our selection at Kilk Belts.
Choose a Company that Cares About Quality
With all of the options available for duty belts, it can be overwhelming to sort through all of your choices. That's why we recommend starting by researching the company. If you want a quality belt, you'll want to choose a company that cares about the product they are making, and their customers' happiness. That's one of the reasons that so many law enforcement officers choose Klik Belts.
Ensure the Duty Belt Is Being Made From High-Quality Materials
Another aspect you'll want to consider when searching for a law enforcement duty belt are the materials that the belt is made from. If the belt is made from quality materials, you are more likely to be happy with the end results. At Klik Belts, we use super strong mil-spec nylon and authentic COBRA® buckles in the construction and assembly of each one of our duty belts.
Choose a Belt that Is Hand-Made in America
When a company outsources the manufacturing of their belts, it can be difficult for them to oversee the production process to ensure that their standards are being met. This is not the case at Klik Belts. All of our duty belts are hand-cut, hand-sewn, and hand-assembled at our Austin facility. This allows us to ensure that each one of our belts is upheld to our high standard of quality so that you can rest assured you'll always receive a superior product.
Check Customer Reviews Before Buying
One last tip that we'll provide today is that you should always check online reviews before purchasing a duty belt. It's essential that you look for reviews from other law enforcement officers to fully understand whether the belt will work for your needs.

At Klik Belts, we are dedicated to ensuring that our customers are 100% satisfied with our duty belts, and you can see all the great things that they are saying about our company and our products by reading our reviews.
Shop Law Enforcement Duty Belts at Klik Belts
If you're searching for a quality law enforcement duty belt, look no further than Klik Belts. Our duty belts are made from three plies of mil-spec nylon and each features an authentic COBRA® buckle. Shop our selection today.