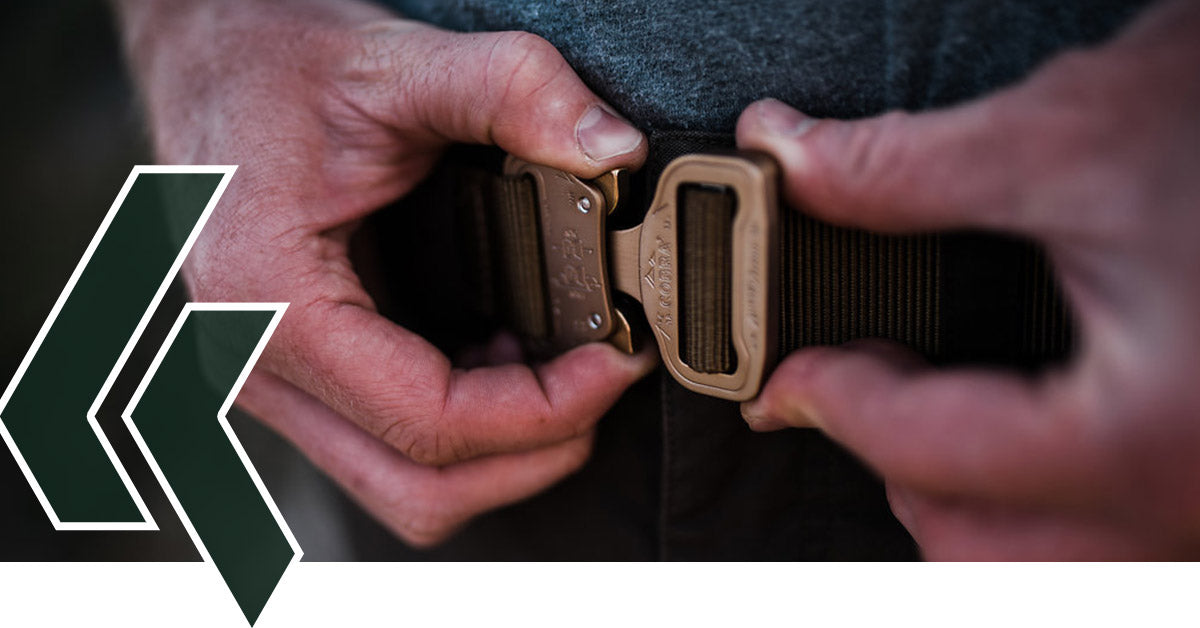 How Our Tactical Belts Are Made
At Klik Belts, we like to think of ourselves as a transparent company who truly cares about the quality of our product as well as our customers' happiness. That's why, today, we are going to discuss how our tactical belts are made. Read on to learn more, and when you're ready to shop the best tactical belts, browse our selection at Klik Belts.
It Starts and Ends in Loveland, Colorado
At Klik Belts, we make our belts right here in our Loveland facility. We have seamstresses on duty that sew every single day of the week. This means that when you order a belt, even a custom belt, from us, we can start crafting it the very next day. When you choose a tactical belt from Klik Belts, you can rest assured that you're helping to provide other Americans with quality jobs, and that they have the skills and know-how to make a tactical belt that will never let you down.
Selecting the Right Materials
When you order a tactical belt from Klik Belts, we begin by selecting the best materials for the job. This includes our super strong, mil-spec nylon in the color of your choice and a COBRA® buckle to bring it all together. We never compromise on the quality of our materials. When you order a Klik Belt, you can always be sure that you're receiving the best tactical belt on the market.
Constructing and Crafting the Perfect Tactical Belt
After we've selected the materials for your belt, we begin constructing and assembling it. We hand-cut, hand-sew, and hand-assemble each and every Klik Belt. We triple stitch our tactical belts for extra strength and durability. We understand that when you order a tactical belt from us, you expect to receive a belt that will always be there when you need it.
Delivered Right to Your Door
After we're finished creating the perfect tactical belt for you, with all of your specifications, whether you have a special color request, require a TSA-approved Cobra® buckle, or would like Velcro® on the inside of the tail, we ship it directly to your door. And did we mention, we ship free to our customers located in the US?
Order Your Tactical Belt From Klik Belts
Are you ready to experience the difference of a tactical belt from Klik Belts? With our hand-sewn, American-made tactical belts, you can expect superior quality from a company that truly cares. Browse our selection today and choose from one-ply casual belts, two-ply tactical belts, TSA-approved tactical belts, and more!