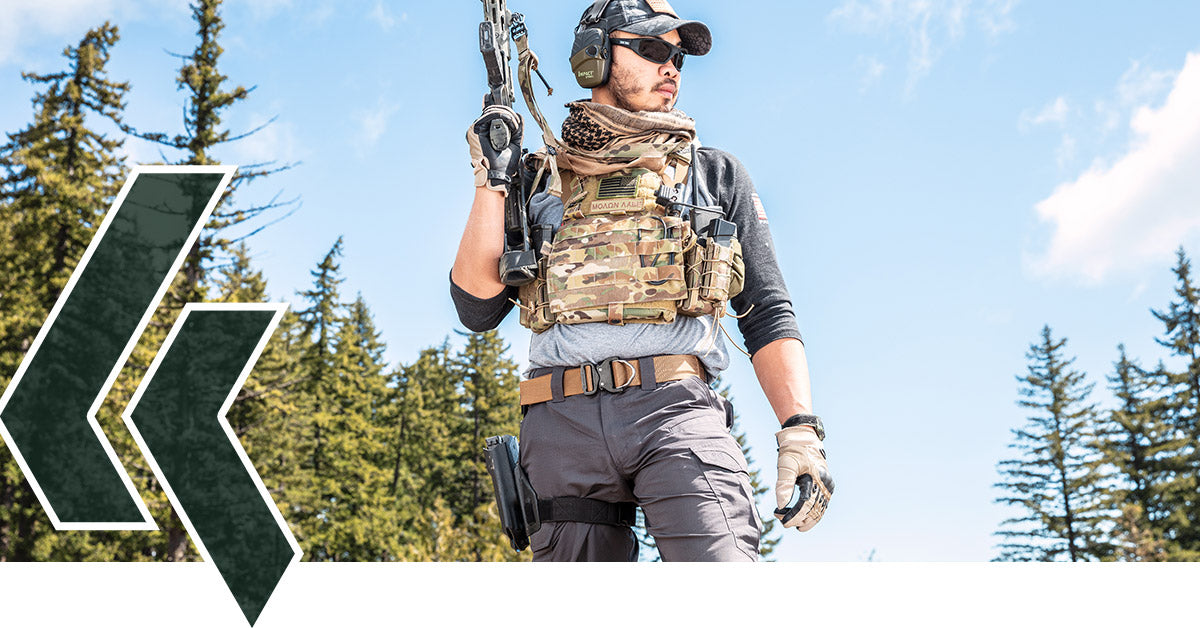 Klik Belts: Home of the Best Tactical Belts
At Klik Belts, we are dedicated to creating and manufacturing the best tactical belts. We invest in the best materials and employee professional seamstresses to hand-sew each one of our belts in our Austin facility.

Read on to learn more about how and why Klik Belts make the best tactical belts, and when you are ready to experience a Klik Belt for yourself, shop our selection.
Quality Materials
One of the most important aspects when creating the best tactical belt are the materials used. At Klik Belts, we utilize super strong mil-spec nylon on our tactical belts. We also offer the choice of one-ply or two-ply so that you can customize the strength and rigidity of your belt to match your needs.

At Klik Belts, we also equip each and every one of our belts with an authentic COBRA® buckle. These buckles are known for their strength and reliability, and while there are many buckles available that look similar, they simply cannot match the quality of a real COBRA® buckle.
Quality Craftsmanship
Another reason why Klik Belts makes the best tactical belts is because we hand-cut, hand-sew, and hand-assemble every single belt. Our seamstresses triple-stitch the nylon of our tactical belts to ensure extra strength and longevity for the belt. When you choose a tactical belt from Klik Belts, you can rest assured you'll be receiving a belt of the highest quality.
Superior Customer Service
At Klik Belts, we are dedicated to our customers' complete satisfaction. That's why we offer unbeatable customer service. Whether you have questions about our belts, or have a return or exchange, the Klik Belts team is here to help. We understand that without our customers, we wouldn't be as successful as we are, so we will always put your needs and concerns at the forefront of everything that we do
The World's Strongest Belt
If you're looking for a tactical belt that won't let you down, a Klik Belt is exactly what you're searching for. At Klik Belts, we make the world's strongest belt. Don't believe us? Check out this video of us lifting a car with our belts! If a Klik Belt can lift a car, it is sure to have enough strength and reliability for any of your needs.
Shop the Best Tactical Belts at Klik Belts
Are you searching for the best tactical belt? It's time to discover Klik Belts. Our American-made tactical belts are hand-sewn in our Austin facilities by our expert seamstresses. You aren't likely to find a stronger, more reliable tactical belt than a Klik Belt. Shop our selection today.