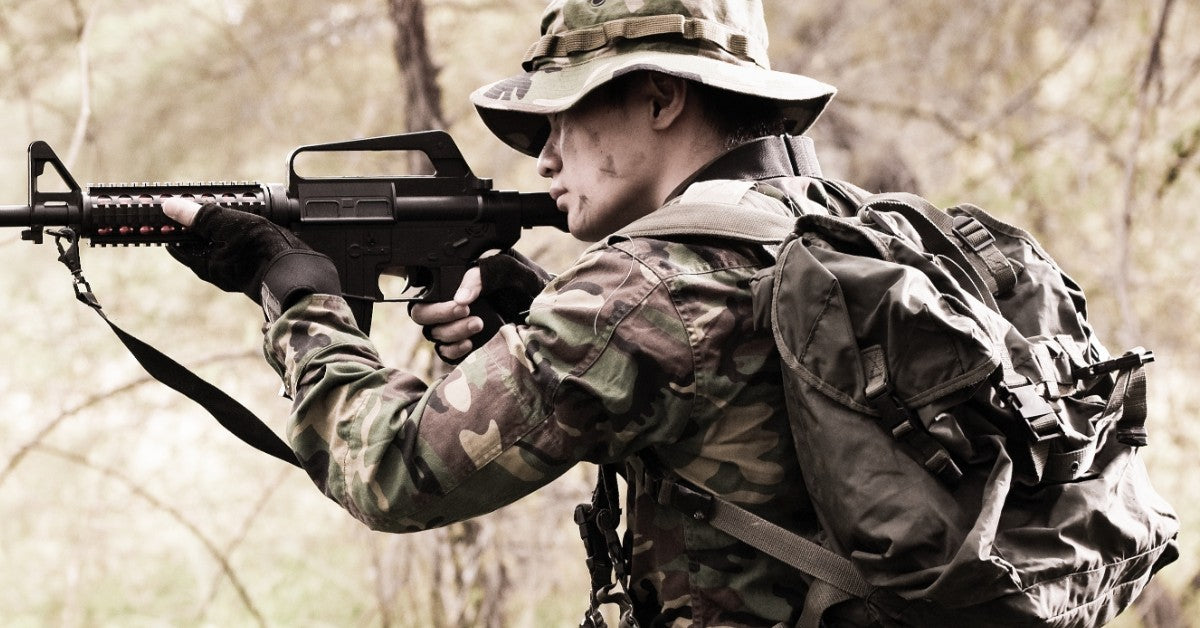 How to Choose the Best Tactical Belt
Are you searching for the best tactical belt? It can be a lengthy process — researching different belts, their materials, and learning what other customers are saying about them. That is why we came up with this quick guide to help you choose the best tactical belt. We suggest you begin by determining your needs and considering the strength of the belt. The best tactical belt for you doesn't necessarily mean it's the best tactical belt for everyone. 
At Klik Belts, we offer tactical belts in different strengths, thicknesses, and widths. We know how important it is to have the belt that works best for you, so we make sure that you have plenty of great options. Continue reading to learn more about choosing the best tactical belt, and then order your next belt from Klik Belts. 
Determine Your Needs
When you are choosing the best tactical belt, you should consider your specific needs. There is no one-size-fits-all belt solution for everyone. Each person has their own reasons for needing a tactical belt and in order to find the best belt for you, it's important to understand your wants and needs. Someone in the military will require a different belt than someone in law enforcement or another field of work.
If you are someone who spends countless hours in the great outdoors, if you enjoy hiking, hunting, fishing, and any other type of activity that gets you outside, you will prefer a tactical belt that is a bit more comfortable and less stiff. You'll want a belt that allows you to move freely, but still provides strength and reliability. The one-ply belt at Klik Belts provides just this. They are perfect for the outdoorsman and avid adventurer. 
If you are looking for a tactical belt because you work in law enforcement or the military, you'll want a belt with more rigidity and extra strength so that you can carry your necessary equipment such as your pistol, radio, and other items. The two-ply belt from Klik Belts provides extra strength for those who choose to use it for truly tactical purposes.
If you are in the Marines, AirForce, or the DEA, you might want to consider a wider, even stronger tactical belt to meet your needs. The wide-duty tactical belt from Klik Belts was designed with you in mind. In fact, our customers working in those fields specifically asked us to offer a wider, more sturdy belt. 
Once you determine your specific needs, you can go on to the next step of considering how much strength plays a role in choosing the best tactical belt. 
Consider Strength
If you are truly looking for the best tactical belt, you'll want one that has unmatched strength. This is determined, not just by the quality of the material used for the belt, but also the buckle. You'll want a belt that can stand up to anything you put it against. 
At Klik Belts, we use tough mil strength nylon to make the webbing for our belts. We also offer our belt in two-ply which adds to the strength and rigidity of the tactical belt. If you are planning on concealed carrying or need some extra sturdiness to carry equipment or tools, the two-ply gives you that extra strength. We even have a three-ply option for our wide-duty belts. When you choose a Klik Belt, you are receiving a belt made from extremely strong materials.
When considering the strength of the best tactical belt, you should also learn about the belt buckle. After all, without a strong buckle, the belt will certainly not be the best. At Klik Belts, we use only authentic Cobra® buckles on all of our belts. Cobra® buckles are made from the highest quality 7075 aluminum alloy, stainless steel, and brass. They can stand a load-bearing weight anywhere from 2,000 to 11,000 pounds depending upon the model of the buckle. These buckles are used for parachutes, cargo straps, and in military applications because of their unrivaled strength. If you are searching for the best tactical belt available, the Klik Belt has it all.  
Read Reviews
In your search for the best tactical belt, you should read reviews. Before you purchase, make sure that past customers enjoy their product and the company's customer service. A few bad reviews shouldn't sway you, but a lot of negative reviews should be a clear sign that something isn't quite right. Read reviews written by customers who had similar needs to yours and see how the belt has worked for them. Also, take the time to read some reviews where the customer wasn't 100% happy to gauge the company's communication and service. 
At Klik Belts, we make customers happy every day with our products. We only manufacture high-quality tactical belts with reliable materials known for their durability and strength, and we think that makes all the difference. Well, that, and our outstanding customer service. When you order your tactical belt from Klik Belts, we want to ensure that you are receiving a product that you can trust from a company you are happy to do business with.
Order Your Tactical Belt
If you are searching for the best tactical belt, look no further than Klik Belts. We carry belts for everyone from the outdoorsman to police officers to the military and everyone in between. We have a tactical belt for everyone. We offer different widths, thicknesses, and equip each one of our belts with an authentic Cobra® buckle. Shop our
one-ply
,
two-ply
, and
wide-duty
tactical belts at Klik Belts today.