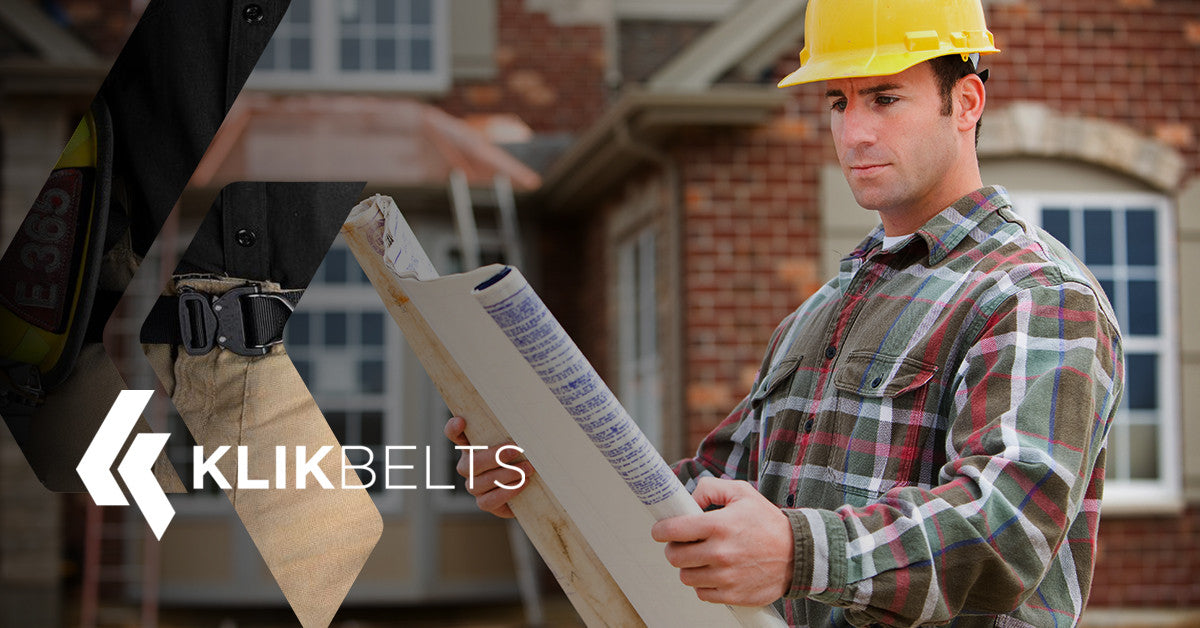 What Drives Us to Make the Best Work Belts
Here at Klik Belts, we're passionate about putting out a product that simply can't be beat. When we say that we make the best work belts on the planet, that's what we mean. What makes them so great, you might ask? The answer is simple--we care about what we put the Klik Belt name on and we work hard to ensure that it lives up to the reputation we've made for ourselves.
When we really narrow it down, we think that there are three things about Klik Belts that set them apart from any other work belt on the market. In today's blog, that's exactly what we're going to take a look at. Keep reading to learn what we consider to be the three most important things about Klik Belts!
Made in America
When we set out to make our heavy duty belts, we knew that we needed to do something to ensure that our customers were actually getting a high quality product. That's why each and every one of our Klik Belts is made right here in America.
Each of our work belts is completed by hand in order to ensure that our customers get the best. Handmade craftsmanship is key to creating the belts that our customers know and love. Speaking of which…
Made with the Best Materials
Our Cobra buckles are made from 7075 aluminum alloy. Release clips are made from solid brass. Our nylon webbing is military spec and has been designed to stand the test of time.
We refuse to compromise on the quality of Klik Belts--that's why they're the best work belts around. When you need a belt that can handle whatever you throw at it, you want to be sure that it's made from the best quality materials around and with Klik Belts, you get a belt where no detail has been spared. Each piece is made with the best materials known to man.
Built to Last a Lifetime
That's why Klik Belts will stand the test of time. We make them in America using the strongest materials available to us to ensure that you get a belt that can take a beating. Our work belts can withstand an incredible amount of force so you can be sure that no matter how you use it, it's not going to break on you.
If it does though? Simply get in touch with us. First of all, we'll ask you how the heck you managed to take down the best work belt around. Second of all, we'll make it right. It's as simple as that.
Order Yours Today!
Friends and neighbors, you deserve the best. Regardless of whether you use a Klik Belt at work, at home, or around town (or if you're the type of person who refuses to take his or her Klik Belt off), we want you to know that we care about what we make. Order yours with confidence.