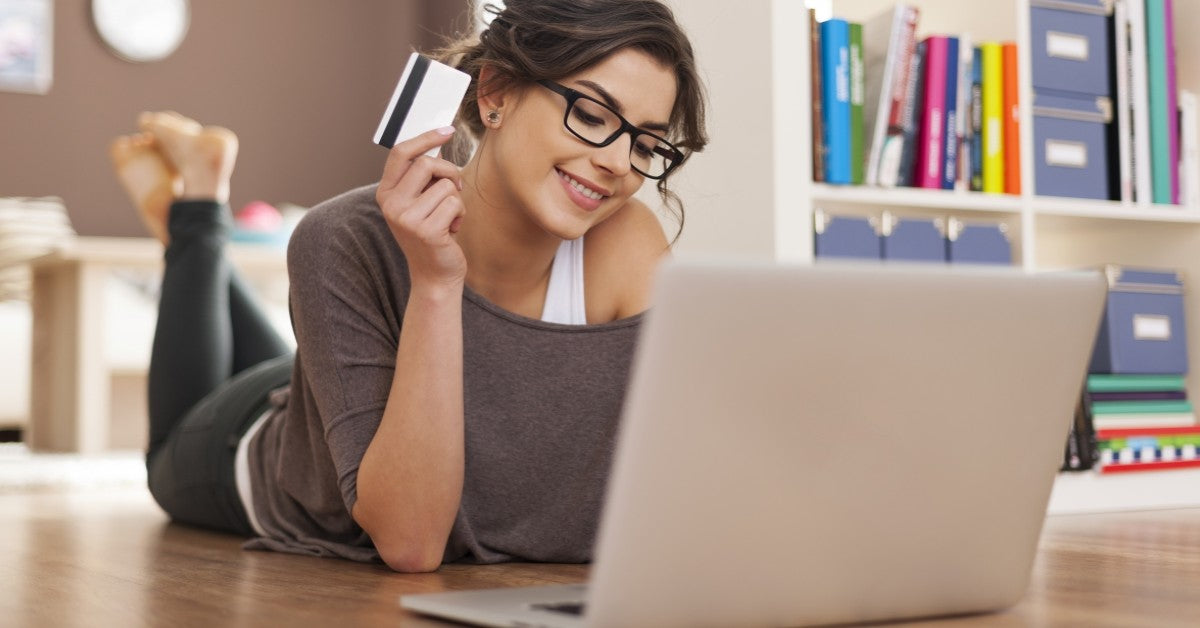 Belts For Black Friday, Part 1
If you're like most of us, Black Friday sneaks up on you. While we all look forward to the holiday season, it seems like we haven't even caught our breath when one holiday ends and we're on to the next holiday. And after Halloween, time just goes by even faster.
Klik Belts makes the best belts online. We offer the strongest belts on the market, made from the best materials and featuring an easy-to-use, airplane-grade aluminum belt buckle that stays on the setting you place it on once adjusted and locked in. These COBRA® belt buckles click easily together and are quick to release. These belt buckles are also designed to be load-bearing, meaning you can attach a lot of different items to them. Utilitarian by design, we've also added an elegance, style, and grace to our belts online that is hard to surpass. Below, we'll discuss why a Klik Belt should definitely be on your Black Friday shopping list. Visit us online, and browse our belt selection today!
WHAT'S SO DIFFERENT ABOUT KLIK BELTS?
If you Google "best belts for men," "buy belts online," or "best ladies' belts," you'll get a lot of choices to choose from. You may be wondering, how innovative can a belt be? A belt was designed originally to hold your pants up. In essence, it's a strap that goes around your waist held in place by a buckle. Useful? Most definitely. Innovative? Not so much. While no one knows who invented the first belt, it's safe to say that it was probably invented thousands of years ago by primitive man, so it didn't take a lot of brain power or thought to do so.
That being said, Klik Belts are innovative and simple. They are so simple in design that you'll wonder why primitive man didn't think this one up. Continue reading below for what sets Klik Belts apart from other quality belts online.
No Holes
We've probably all had a belt with holes that you could never get the right fit. Either the belt was too tight, threatening to cut you in half like in a magic show, or the belt was too loose, leaving you to pull up your pants all day long. Klik Belts are designed to match your waist size (if you use am IWB concealed carry holster, we recommend going one size up). All of our belts have six inches of additional adjustment length for the perfect fit. We offer a 45-day trial period, so you can try out the length of our TSA-compliant belts to see if they will work for you, or you can exchange them for a different size. All of our belts online also have a Tail Tamer so you can secure the excess webbing securely and snuggly.
No Stretching
Klik Belts, whether you order our heavy duty belts, our TSA-compliant belts, or our outdoor belts, are designed to not stretch, so you'll get the perfect fit every time. Comfort is a top priority in the design of these belts online, and when you put some stretch into any material, it won't stay in place. While many people love stretch belts because they think it gives them more "wriggle-room," it is precisely this wriggle room that could become an extreme annoyance when having to pull your pants up a lot. Furthermore, it is extremely hard to conceal carry with an elastic belt because your gun will move around and shift uncomfortably, drawing more attention to your gun than need be.
COBRA® Belt Buckles
Undoubtedly what truly sets our belts apart is our COBRA® Belt Buckles. Designed to be extremely strong in order to support the needs of our customers in the 21st century, Klik Belts are designed to click into place and not move until you press our release button. It's designed for the toughest of uses, from police officers, firefighters, EMTs, and construction workers who use tools all day long. Klik Belts' COBRA® Belt Buckles are so strong that you could use them as a tow strap, cordage, a tourniquet, and as a rope if need be. From hauling firewood to pulling a wagon, Klik Belts aims to make the best all-around belt for your everyday use. Order your Black Friday Klik Belt for the outdoor person in your family today!
CHOOSING KLIK BELTS ON BLACK FRIDAY
Black Friday has become known for it killer deals on electronics, from big screen TVs and Apple products to cell phones and computers. However, many of your loved ones don't have a need for any of these high-priced items. But most of them probably have a need for a new belt.
Black Friday only comes once a year, and shopping men's belts online and ladies' belts online is a great way to spend your day, especially if it's cold or snowy where you live. Besides, who amongst us really likes fighting holiday traffic, anyway?
When shopping belts online, make sure you check out all of our amazing belt selections, from the best ladies' belts and men's belts to sports belts, outdoor belts, heavy duty belts, and concealed carry belts. Klik Belts offers the same high quality belts on all of our selections.
And if you're looking for a present for Fido on Black Friday, browse our selection of dog collars and leashes as well. Made with the same strong materials and safe, secure COBRA® Belt Buckles, our Klik Collars can withstand the rough wear your dog will put it through. Beautiful colors to choose from, your dog will be comfortable, happy, and stylish. 
Avoid the frenzy of Black Friday, and shop our amazing belts online instead!