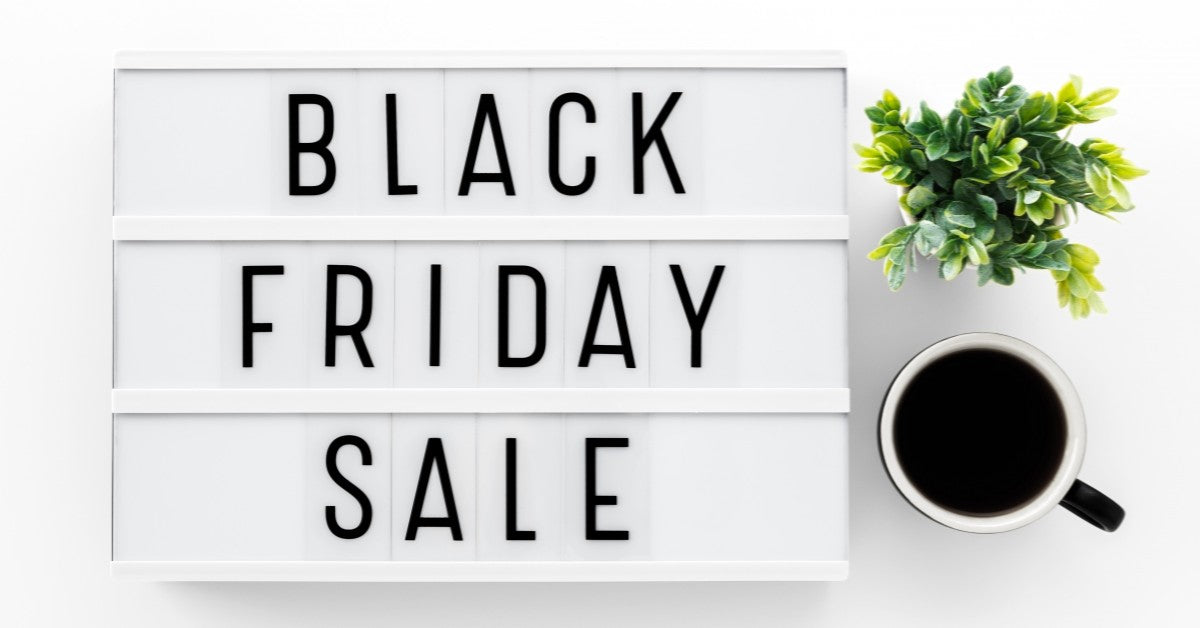 Belts For Black Friday, Part 2
Shopping on Black Friday is a tried and true tradition for many. After all, family is in town to celebrate Thanksgiving, and what better way to start the Christmas season off right than an all-day, fun-time shopping? Plus, the deals can't be beat. In fact, many people put off big purchases in anticipation the item they want will go on sale at Thanksgiving time, from big-screen TVs to new iPhones and the latest in gaming consoles. 
While many plan big purchases, there are also deals going on other items, such as clothing, and — you guessed it — at Klik Belts. Klik Belts offers the best and most useful clothing item, the belt. And Klik Belts belts are no ordinary belt. We offer the strongest heavy duty belts in the industry, with the best belt buckles, COBRA® Belt Buckles, which are made from aluminum alloys that make commercial airlines and fighter jets. The best part about Klik Belt is that you can shop online at anytime, not just on Black Friday. We offer free shipping and a 45-day return policy if your loved one is not absolutely in love with their new belt.
While your friends and relatives may not need a big-screen TV or new iPhone, they probably could use a belt. Below, we'll go over some of the reasons to consider a Klik Belt over other belts online. Browse our selection today!
REASONS TO CHOOSE KLIK BELTS ON BLACK FRIDAY
Aesthetically-Pleasing
In the past, most belts were just an afterthought, really. You could choose between brown or black, with a gold or silver-colored belt buckle that was usually either gaudy or flimsy. You wore it because it was functional (hopefully), but you did your best to hide it beneath shirts or jackets. You may even have tucked your shirt in and then pulled in out just enough to cover your embarrassing belt.
Gone are those days with Klik Belts. Our belts online are slick, sleek, and sophisticated. Perfectly suited for both men and women, they will fit most standard belt loops. Our colors are modern yet suave, from Gun Metal/Hunter Orange to Matte Black and Gunmetal Gray. We offer D-Ring Belts as well that are comfortable and will hold up your gear, with a tensile strength rating of 6,000 lbs with all of the best colors. You can either have your belt melt into the background, with our COBRA® Belt Buckles that are matching in color, or you can have your belt stand out, and perhaps match it with other accessories, such as your shoes or your hat. Klik Belts have once again made belts  be an important part of your outfit. If you are shopping for a picky friend or family member on Black Friday, a belt online from Klik Belts could end up being their favorite Christmas present. You can return your Klik Belt for up to 45 days after its purchase, so if your family member loves the belt but not the color, they can exchange it.
Saves Time
In today's world where it seems like every second of every day is accounted for, from working and cooking to sleeping, changing diapers, shuttling kids to soccer games, and hanging out with friends, we look for ways to save time anyway we can. Thus, when a product comes along that makes our lives more convenient, we jump on it.
Klik Belts have made buckling and unbuckling your belt easy, taking only one second. If you think back to the belt you have now or have had in the past, you might have struggled with it. And if you regularly have to take your belt on and off, such as if you are a police officer, or even at airport security, you are wasting time you'll never get back.
Klik Belts began in 2014 with the idea to make a better belt that is more convenient in every way. You'd be surprised at just how much time we do use and waste doing everyday tasks, so any task that we can make more efficient is worth it, especially if you consider it over the course of your lifetime.
Klik Belts will save you time; time you need to be doing fun things. If you have a family member who is always pressed for time, order them a Klik Belt on Black Friday today!
Won't Ever Let You Down
Very few items that we wear can actually save us in the event of an emergency. However, a belt can and is thus highly recommended when you go out-and-about in nature. We all hear about the stories of people who go on a simple hike in the woods or camping or boating and then end up lost, and perhaps dead. Most of us dismiss these stories as never happening to us; but so did the people who it did happen to.
Being prepared for the worst and hoping for the best is always a good way to live your life. When you invest in a Klik Belt for your outdoor wear on Black Friday, you are investing in survival gear that may one day save your life. Could your big screen TV accomplish as much?
WHY CHOOSE KLIK BELTS FOR YOUR BLACK FRIDAY SHOPPING
The holidays are many people's favorite time of the year. You get to see friends and family whom you haven't seen for a while. Oftentimes, you get time off work, so many take vacations and partake in their favorite outdoor winter activities, such as skiing and snowmobiling. And you get to take the time to be grateful for your blessings and give back to your community. Shopping is such an integral part to the holidays, but it's meaning is much more than the presents you buy. Helping others is what life is all about, and being able to give, no matter how small of a gift, is joyful in itself.
Klik Belts offers the best belts online. From outdoor belts and heavy duty belts to leather gun belts and concealed carry belts, we have something for everyone this holiday season. So when you are finished out and about shopping, come home on Black Friday, and shop our TSA-compliant belts today!