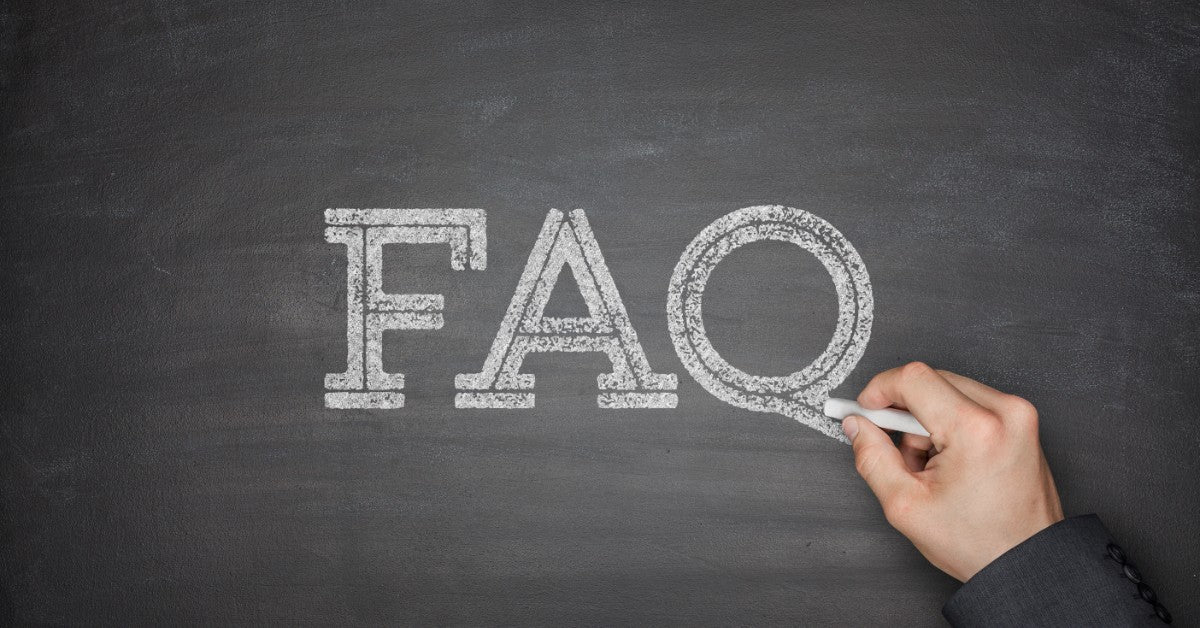 Do you have questions about our Klik Belts? If so, you have come to the right place. Today, we are going to answer some of the most common questions we get about our belts, from why you should choose a Klik Belt to the difference between our one-ply and two-ply belts, and so much more. 
Continue reading to learn more and if you have any other questions or concerns, contact the team at Klik Belts. We are always happy to hear from our customers. 
When you are ready to purchase your new favorite belt, shop Klik Belts. We offer tactical belts, concealed carry belts, police belts, and so much more. 
Why Should I Choose a Klik Belt?
If you are looking for a belt that is versatile and strong, the Klik Belt is for you. Klik Belts are made from some of the strongest materials possible, including tough nylon and an authentic Cobra® buckle. We also offer our Klik Belts in top grain Hermann Oak leather. Our leather belts are perfect for concealed carry or wearing to work — or both. Whether you choose a nylon or leather belt, our Klik Belts are designed to be worn just about anywhere. They look great with jeans, slacks, or work uniforms. The question isn't really why you should choose a Klik Belt, but, why shouldn't you?
What Is a Cobra® Belt Buckle?
Each of our Klik Belts is equipped with a Cobra® buckle. An authentic Cobra® buckle is made by AustriAlpin in Austria. It's extremely strong and durable and can withstand load bearing weights of up to 11,000 pounds depending upon the model of the buckle. The Cobra® buckle is equipped with a quick release. This means that in order to release the buckle and undo your belt, you simply press the two clips on the side, however, your belt will not come unbuckled without you performing this action. Cobra® buckles are thoroughly tested under tons of weight to ensure that they remain securely clasped unless the wearer intentionally presses those clips. You will never have to worry about your belt accidentally coming undone and the buckle will stand up to the weight of any equipment that you choose to wear on your belt. 
Should I Choose a Nylon or Leather Belt?
This is a question that comes down to your personal preferences. Our nylon belts come in one-ply and two-ply. Our wider 1.75-inch duty belt is also available in three-ply. When you choose a nylon belt you can decide which strength you need. Our nylon belts are great for casual wear, concealed carry, and for law enforcement, military, and first responders. 
Our leather belts are made from top grain Herman Oak leather. They are high-quality leather belts that look amazing with a suit and tie or a pair of jeans, and they are specifically designed for those who conceal carry. As with all of our belts, our leather belts are easily adjustable, so you can tighten it to the exact place of comfort for yourself. 
What Is the Difference Between One-Ply and Two-Ply?
Our one-ply belts are made from tough nylon. They are ideal for casual wear or business wear. They are more flexible than our stronger belts, which makes them more comfortable. However, they are not designed to hold much weight. 
Our two-ply belts are made from our tough nylon and an additional layer of proprietary webbing. They are stronger and stiffer than the one-ply version, which means that they are ideal for those who conceal carry. 
We also offer our 1.75-inch duty belt in three-ply. This belt is ideal for law enforcement officers, military personnel, and anyone else who needs to carry heavy equipment on their waist. This is a wide, extra strong, and stiff belt that will provide extreme support and durability for those who really need it. 
Do You Offer a Discount for Law Enforcement?
Yes! At Klik Belts, we offer our Public Safety Appreciation Discount for first responders, law enforcement, and military. We appreciate your dedication to keeping us safe, and this discount is our way of saying "thank you."
How Do I Find My Belt Size?
To find your belt size, for men, your belt size is your pants size. For women, you'll have to measure your waist. Basically, if you have a 38-inch waist, you'll want to order a 38-inch belt. We provide six-inches of tail with each belt so that you should have plenty of room to adjust. If you wear a concealed holster IWB then you should order the next size up to provide space for your firearm. 
Which Belt Is Best for Concealed Carry?
If you conceal carry, our two-ply nylon belt or our leather belt are your best options. They both provide the needed strength and stability to carry your weapon, keep it in place, and prevent your pants from sliding down. Our one-ply belt is not made for concealed carry and is best used for casual wear. 
We also carry our 1.75-inch duty belt in a three-ply. If you carry more than just a firearm, you may want to consider our duty belts. 
I Carry a Lot of Equipment for Work. Which Belt Should I Choose?
If you are carrying more than just a firearm, such as a radio, flashlight, or other tools and equipment, we offer our 1.75-inch duty belt in a three-ply version. Please note that this belt is wider, so you should make sure that it will fit in your belt loops. The extra width and ply provide additional support to carry a larger amount of equipment at your waist, making this belt ideal for law enforcement, military, and first responders. 
Shop Klik Belts Today
We hope that we have answered some of your questions in this blog post. If you have additional questions, you can check out our official FAQ page or contact the Klik Belts team with your questions or concerns. 
If you are ready to order your new favorite belt, shop Klik Belts. We carry
tactical belts
,
leather belts
,
gun belts
, and more.
Shop our belts
today.