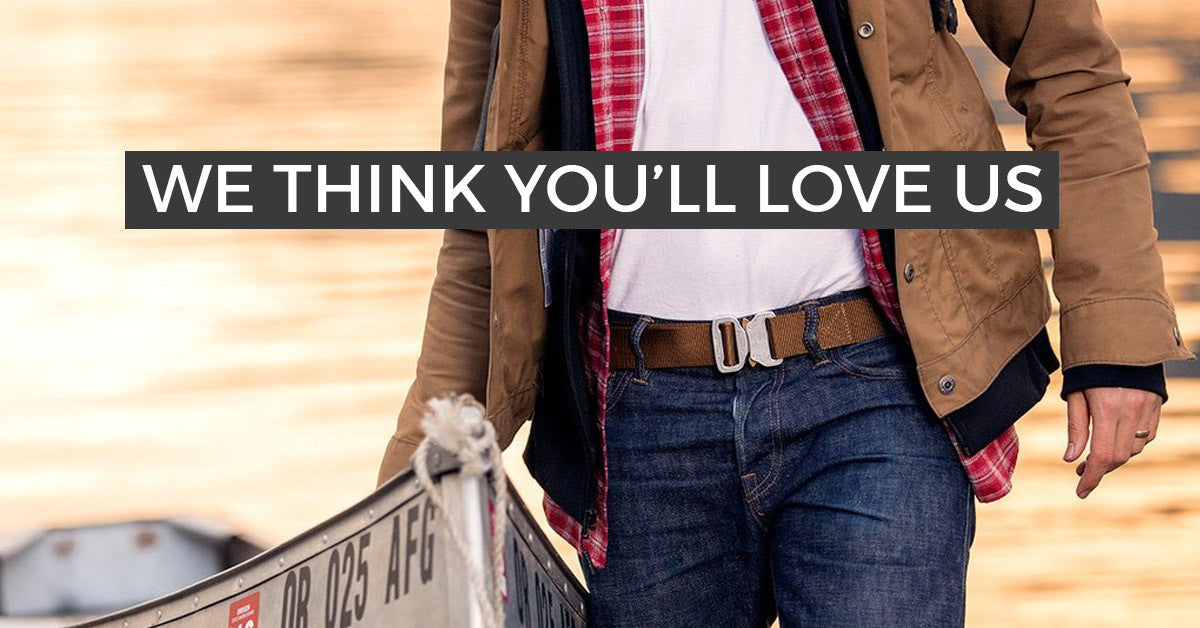 How You Can Keep Up with Klik Belts Online
Did you know that you can keep up with Klik Belts online through our social media platforms? Regardless of how you choose to follow us, we'll be posting great content on a regular basis that we think you'll love.
With more and more people choosing to buy belts online, we decided that we wanted to make it easy to interact with our customers. In today's blog, we'll show you exactly how you can keep up with what's going on here at the Klik Belts HQ.
Facebook
Follow us on Facebook! We're taking advantage of hashtags like #TestimonialTuesday so you can see exactly what other people are saying about our heavy duty belts. We also try to make it a point to post on Facebook each time we put a blog up. You know, so you don't have to constantly refresh on our website to see what's new.
Twitter
Keep track of what we're doing on Twitter by following us at @klikbelts. We like to use Twitter to keep you in the loop about new products and reviews of each of our Klik Belts. Twitter is the perfect place to keep track of brands, musicians, and people that you're interested in.
Pinterest
Yes, we're on Pinterest, too! We can already hear some of the guys out there. "Pinterest? Isn't that just for my wife?" We hear you, but there's some great stuff on Pinterest. Need some more convincing? Check out this list of manly Pinterest boards because you're sure to find something to inspire you.
Instagram
If it's true that a picture is worth a thousand words, we have something interesting to say on our Instagram. Grab your smartphone or tablet and follow us at @klikbelts to see what we're up to, how our belts are being used, and how your fellow Klik Belt enthusiasts are using our heavy duty belts in their own lives.
YouTube
Don't tell the rest of our social media profiles, but our Youtube account just might be our favorite. Want to watch a Klik Belt rescue a car from a lake? Yup, we have a video for that. How about how a Klik Belt holds up against a Ford Bronco? That's there too. Maybe you'd like to see how people experience their wedding day adventures in their Klik Belts? We have that video too.
Maybe you're not a social media person. That's okay as well! We've made it a point to update our blog frequently so you can be sure that even if you don't prefer to follow along on our social media accounts that you're still getting the latest information from us.
Buying belts online shouldn't be a nightmare. That's why we want to foster interaction with our customers online, so whether you follow us on social media, check out our blog, or send us an email, we'd love to hear from you. However you choose to keep in touch, just be sure that you do.
Join the Klik Belt revolution and start your day with a satisfying "klik!"